Thrillist CEO: iPhone Owners Spend More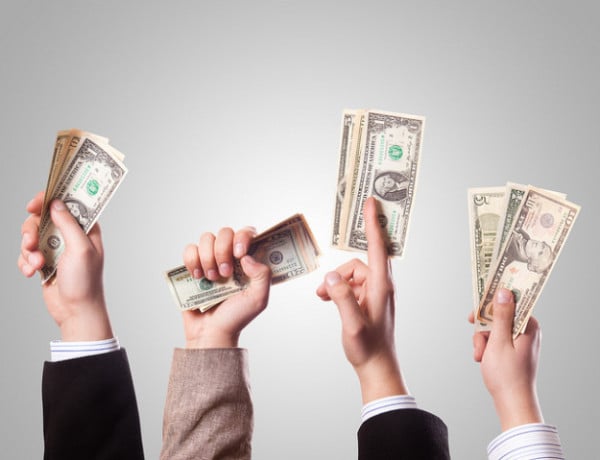 In yet another example of the difference between Android and iOS users, Thrillist Media Group CEO Ben Lerer recently revealed that iPhone users generate 90 percent of his company's mobile shopping revenue, reports Bloomberg. Thrillist is a digital media company that features content geared towards men.
For a variety of reasons, Apple (NASDAQ:AAPL) has consistently been able to monetize its smaller user base better than Android has been able to monetize its much larger user base. According to the latest IDC data, Android accounted for 79.3 percent of the smartphones shipped in the second quarter of 2013, while Apple's iOS only held a 13.2 percent share.
"Higher cost, higher conversion rates, higher page views — whatever it is, people shop differently on an iPhone. We see totally different performance," stated Lerer via Bloomberg. A recent survey from the Pew Internet & American Life Project suggests that income level may be one reason for the difference. The study found that 40 percent of mobile phone owners with incomes above $75,000 a year are iPhone owners. Android holds just 31 percent of the same demographic.
Lerer also noted that the Apple's high-value consumers had driven his company to create a better app for iPhone users. While Apple's app ecosystem already has a reputation for providing a better user experience, a recent study by app analytics firm Flurry also found that Apple users' willingness to pay for apps helps to further fuel the creation of premium content.
Although Lerer was referring to mobile shopping revenue, a recent app study from ABI Research seems to confirm Thrillist's general smartphone revenue experience. ABI Research senior analyst Josh Flood noted that, "iOS continues to lead the way, and the OS is projected to generate over two-thirds of the revenues for smartphone and tablet apps in 2013. Although Google's (NASDAQ:GOOG) Android OS recently surpassed Apple in terms of total app numbers, iOS users continue to prove they're more willing to depart with their cash."
Here's how Apple has traded so far today.

Don't Miss: Is Apple's iPhone 5S NSA-Proof?
Follow Nathanael on Twitter (@ArnoldEtan_WSCS)