Thumbs Down for HP and Dell, Thumbs Up for Apple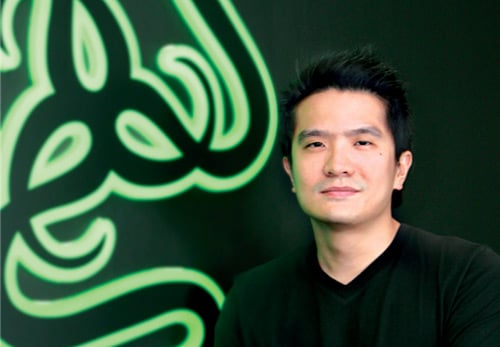 Laptop and desktop sales have been falling for years, and PC companies are trying to figure out how to revitalize their sales. In the middle of this, Min-Liang Tan, the CEO of Razer, says that the drop in sales is unnecessary.
In an interview, Tan said that PC makers are the problem. He noted that PC makers such as HP (NYSE:HPQ) and Dell (NASDAQ:DELL) are not producing innovative products. Apple (NASDAQ:AAPL) on the other hand is always on the cutting edge, and PC makers end up following Apple's lead.
At the same time, Razer is getting into the PC business, and Tan is drawing inspiration from Apple products as well. Tan wants to remake the PC market, which Vizio attempted and failed to do a couple of years ago. Razer is focusing on gaming laptops to help it reach its goal.
Tan is drawing on a variety of inspirations for his laptops including Voodoo, whose founder Rahul Sood is now working for Razer. Furthermore, Tan is taking a cue from the business decisions of Apple as well, and they are seeing benefits of that decision. Tan noted that after Apple stopped selling the 17-inch Macbook Pro, Razer saw an increase in orders for their 17-inch laptops.
Additionally, Razer follows Apple's lead in using bespoke parts to build their computers instead of off the shelf components that other PC makers use. Razer is focused on quality and so far has only been able to serve the North American market. The company is focusing on producing high-end products like Apple, and Tan says that they don't have a great profit margin so far. Thus, Razer is looking to change the market, which Dell, HP, and other PC makers have been unable to do, by emulating Apple.
Don't Miss: Here's Why Dell Wants to Go Private With Company Founder.