Thursday's Midday Movers: 3 Stories Driving Markets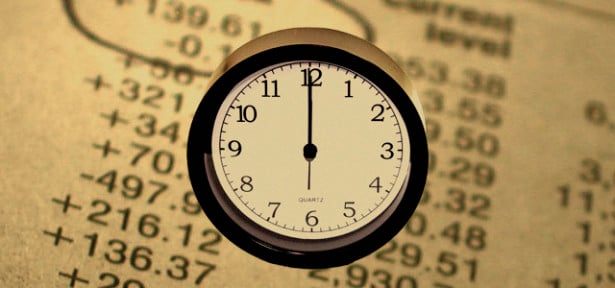 The major U.S. markets were falling Thursday after a poor weekly jobless claims report. As of 12 p.m.:
DIJA:

-0.13%

to 15306.67
S&P 500:

-0.23%

to 1685.28
NASDAQ:

-0.13%

to 3720.35
Gold:

-3.03%

to 71.3
Oil:

+1.02%

to 25.7
U.S. 10-Year:

-1.30%

to 28.82
Here are three stories helping drive the market Thursday afternoon:
1. Computer Error Pushes Jobless Claims to Post-Recession Low: Initial claims for unemployment benefits dropped 31,000 for the week ended September 7 to a seasonally adjusted 292,000 — the lowest level reported since 2006 and a figure that indicates employers have ended the long cycle of elevated layoffs that characterized the 2007 to 2009 recession.
These low numbers confounded analysts who were expecting a modest increase, and indeed, the drop was exaggerated if not completely wrong. The problem is that decline was likely caused by two states — one big and one small — that initiated a computer upgrade preventing officials from processing all the claims they received during the week due, according to a Labor Department analyst.
2. Yahoo! Here Are the Numbers Delighting Marissa Mayer: Yahoo (NASDAQ:YHOO) CEO Marissa Mayer has reported a number of significant victories since her appointment to the position more than a year ago, among them Yahoo's stock rally, its $1 billion acquisition of Tumblr, and the site's appealing homepage and email redesign.
While Yahoo once looked as if it could be at the end of its road, quickly losing more and more ground to Google (NASDAQ:GOOG), the Sunnyvale, California-based corporation has since convinced consumers and analysts that it may be down, but it's not out. It's orchestrating several facelifts, embarking on plans with Apple (NASDAQ:AAPL) that make it more mobile friendly, and partnering with high-profile celebrities to beef up the company's media offerings.
3. In the Case of Obamacare, No News Isn't Good News: So far, seventeen states plus the District of Columbia have publicly released data on rates consumers will pay for policies offered on the Affordable Care Act's online marketplaces, including eleven states operating their own exchanges and seven defaulting to a federally-facilitated exchange. California said premiums would increase, on average, by 26.5 percent, while Ohio quoted a 44 percent increase and New York reported an approximately 50 percent decrease.
Premiums — for those Americans already purchasing their own insurance who will not qualify for a federal subsidy — will be vastly different depending on the state because the insurance market has been regulated at the state level for more than one hundred years, leaving each state to develop its own standards.
Don't Miss: Computer Error Pushes Jobless Claims to Post-Recession Low.