Thursday's Midday Movers: 3 Stories Driving Markets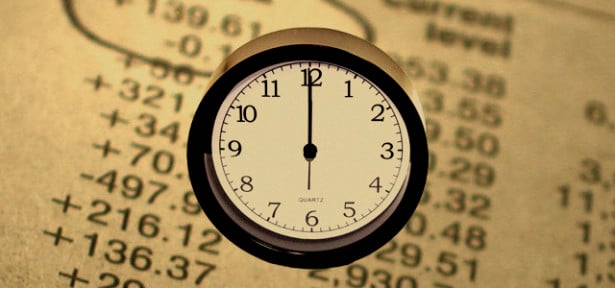 The major U.S. stocks were falling Thursday amid concerns of a prolonged shutdown. As of noon:
DIJA:

-1.07%

to 14,970.77
S&P 500:

-1.18%

to 1,673.86
NASDAQ:

-1.32%

to 3,764.80
Gold:

-0.44%

to 69.76
Oil:

-0.6%

to 24.502
U.S. 10-Year:

-0.95%

to 26.01
Here are three stories helping drive the market Thursday afternoon.
1. Fewer Americans Have Full-Time Work as Recovery Sputters: On Friday, the U.S. Bureau of Labor Statistics will release the monthly Employment Situation report, which is the benchmark for the headline unemployment rate. Headline, or U-3, unemployment is a measure of how many members of the workforce — defined by the BLS as the set of Americans who are both eligible and willing to work — are actively seeking employment. In August, this was 11.3 million people, or 7.3 percent of the American labor force.
The headline unemployment rate can be misleading, and it often paints a rosier picture of labor market conditions than is called for. The headline rate doesn't include marginally attached or discouraged workers — those who are underemployed and those who have given up on searching for a job. What's more, the headline unemployment rate is sensitive to changes in the labor force participation rate, or the share of all adults who are willing and able to work, be they already employed or looking… (Read more.)
2. Report: Sequestration and Obamacare Pushing Up Layoffs: "It is important to remember that while it is critical for government spending to be reduced in order to shrink the nation's deficit, these cutbacks do not occur in a vacuum. They have real-world consequences that ripple throughout the economy. So, the push to cut federal spending, while absolutely necessary, is going to impact jobs both inside and outside of the government. We are seeing it in health care, education, and aerospace and defense," John Challenger said in a Thursday report from the global outplacement consultancy firm Challenger, Gray & Christmas… (Read more.)
3. Did Samsung Unfairly Use Apple's Secrets? Samsung (SSNLF.PK) may be facing sanctions from a U.S. District Court over charges that it violated a protective order regarding confidential information about Apple's (NASDAQ:AAPL) patent license agreements with other companies, reports Foss Patents. Last year, Apple provided confidential information about its various license agreements with other companies to Samsung's attorneys as part of the Apple v. Samsung case in the Northern District of California.
However, this information was covered by a protective order that was designed to keep Samsung from gaining an unfair competitive advantage. The protective order allows Samsung's outside counsel to access to this information for litigation purposes but forbids Samsung's employees from viewing and using this information for their commercial interests… (Read more.)
Don't Miss: Top 10 States With Skyrocketing Home Prices.