Thursday's Midday Movers: 3 Stories Driving Markets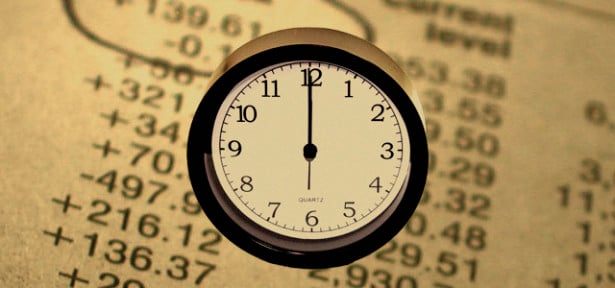 The major U.S. stocks were rallying Thursday as officials in Washington agreed to meet to discuss fiscal negotiations. As of noon:
DIJA:

+1.57%

to 15,035.94
S&P 500:

+1.69%

to 1,684.45
NASDAQ:

+1.94%

to 3,749.24
Gold:

+0.71%

to 69.59
Oil:

+1.83%

to 24.46
U.S. 10-Year:

+2.45%

to 27.15
Here are the three stories helping shape the market Thursday afternoon.
1. Here's Why President Obama Won't Negotiate with the GOP: Standing on the outside, Washington looks something like the Western Front in World War I. Two deeply entrenched and bitterly divided sides, immune to each others' small-arms fire and only bruised by direct hits from artillery. Democrats and Republicans, locked together in an awkward fiscal death dance by a bureaucratic Gordian knot, have found themselves in a type of brinkmanship in which the defense has the advantage, and as a result, neither appears willing to move first.
Or, in other words, political firepower greatly overpowers political mobility. Each party has a fairly well-defined position that they cannot stray far from without being obliterated. No man's land is a natural product of trench warfare and as an observer, it's almost reasonable that neither side would want to cross the divide… (Read more.)
2. Government Shutdown Helps Jobless Claims to 6-Month High: Thanks to a huge backlog of applications in California and the government shutdown, initial claims for unemployment benefits spiked in the week ended October 5, increasing by 66,000 to a seasonally adjusted 374,000 — a six-month high. To provide context, initial jobless claims only rose by 1,000 applications for the week ended September 28 to a seasonally adjusted 308,000, while initial claims dropped 5,000 for the week ended September 21 to a seasonally adjusted 305,000, a nearly six-year low. Economists expected claims to rise to just 310,000… (Read more.)
3. Analyst: Large iPhone, iWatch, and More in 2014: Will Apple (NASDAQ:AAPL) finally unveil a large-screen iPhone in 2014? According to a recent research note from NPD DisplaySearch analyst David Hsieh, Apple will refresh several of its existing product lines with larger, high-definition displays.
Hsieh predicts that Apple will release a 4.7-inch screen iPhone as well as a "phablet"-size iPhone with a 5.7-inch display in 2014. Both devices will feature higher-resolution displays, including a 1280×720 resolution for the 4.7-inch iPhone and a 1920×1080 resolution for the 5.7-inch iPhone… (Read more.)
Don't Miss: Here's Why President Obama Won't Negotiate with the GOP.