Thursday's Midday Movers: 3 Stories Driving Markets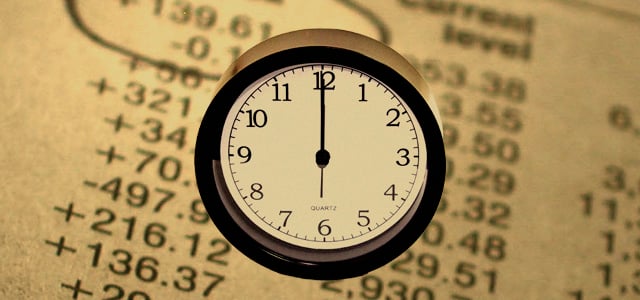 The major U.S. stocks were falling Thursday, following Wednesday's pattern. As of noon:
DIJA:

-0.47%

to 15468.83
S&P 500:

-0.27%

to 1681.34
NASDAQ:

+0.11%

to 3583.63
Gold:

+0.96%

to 72.42
Oil:

+0.12%

to 24.74
U.S. 10-Year:

+1.31%

to 26.22
Here are three stories helping shape the market Thursday afternoon.
1. Manufacturing Sector to Economy: It's Getting Better: Total new orders for manufactured goods increased 4.2 percent on the month in June to $244.5 billion, according to an advance report from the U.S. Census Bureau. This follows an upwardly revised increase of 5.2 percent in May (previously 3.6 percent) and beat expectations for an increase of 1.5 percent.
The factory orders data punctuates an interesting week for manufacturing data. Financial information services firm Markit reported on July 24 that its index of U.S. manufacturing conditions increased from 51.9 in June to a preliminary reading of 43.2 in July, signaling sector expansion at a faster rate… (Read more.)
2. Cramer On Apple: Not as Bad as Analysts Say: Jim Cramer recently presented his view on Apple's (NASDAQ:AAPL) third-quarter results as well as analyst reactions on his Mad Money program. Cramer notes that despite the fact that Apple sold 31.2 million iPhones compared to 26 million in the year-ago quarter, the overwhelming consensus is that the high-end smartphone market is reaching saturation and that there is little growth left… (Read more.)
3. U.S. Labor Market: Still Resilient With These Jobless Numbers: America's job market has been seen as resilient so far this year, adding jobs despite January's tax increases and March's federal spending cuts, two events that appeared to weigh down economic growth in the first six months of 2013. Overall, the U.S. economy lost 8.7 million jobs during the financial crisis, but private payrolls have grown for the past 40 months by an average of 165,000 jobs.
Throughout the first six months of the year, employers have been laying off fewer workers, and the number of unemployed Americans has settled at 11.8 million, or 7.6 percent, down from its peak of 10.1 percent in October 2009. The unemployment level still remains stubbornly high, and while the job market has been resilient, it has only moved forward in small bursts…(Read more.)
Don't Miss: Manufacturing Sector to Economy: It's Getting Better.