Thursday's Midday Movers: 3 Stories Driving Markets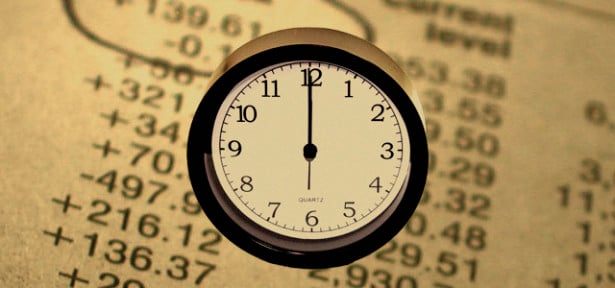 The major U.S. stocks were declining again Thursday, still showing concern about the Federal Reserve's possible stimulus pullbacks. As of noon:
DIJA:

-0.02%

to 15467.25
S&P 500:

+0.22%

to 1694.67
NASDAQ:

+0.49%

to 3671.89
Gold:

+4.16%

to 68.965
Oil:

-1.35%

to 24.0906
U.S. 10-Year:

-0.77%

to 25.80
Here are three stories helping shape the market Thursday afternoon:
1. Investigators Find Another Skeleton in J.P. Morgan's Closet: "As of June 30, 2013, the Firm and its subsidiaries are defendants or putative defendants in numerous legal proceedings, including private, civil litigations and regulatory/government investigations. The litigations range from individual actions involving a single plaintiff to class action lawsuits with potentially millions of class members."
It's no secret that major financial institutions like JPMorgan (NYSE:JPM) are constantly swamped in litigation. The note above was pulled from the firm's most recent 10-Q quarterly filing with the Securities and Exchange Commission, in which JPMorgan estimated the range of possible losses associated with its ongoing and pending legal proceedings to be between $0 and $6.8 billion more than what it had already set aside… (Read more.)
2. Does the Labor Market Recovery Need a Band-Aid? Weekly layoffs have declined steadily since the recession. But much evidence has been served up in recent economic reports suggesting that while the labor market is gradually improving, hiring has not rebounded at a strong enough pace to bring the unemployment rate — which stands at 7.4 percent — down anywhere near the Federal Reserve's target of 6 percent.
The United States Department of Labor reported Thursday that the number of initial claims for unemployment benefits rose slightly higher than the previous week's figure, which was near a five-year low. While still an increase, the number of jobless claims remains indicative of a gradually improving labor market… (Read more.)
3. Publishers Hate DoJ's Proposal As Much as Apple Does: Does the U.S. Department of Justice's proposed "remedy" for Apple's (NASDAQ:AAPL) e-book business harm the publishers as much as it punishes Apple? Less than a month after a federal judge ruled that Apple violated antitrust laws in its e-book business dealings, the Department of Justice presented a proposal to the court designed to prevent further anticompetitive conduct… (Read more.)
Don't Miss: Detroit's Bankruptcy Is Toxic For Surrounding Wayne County.