Tim Cook: Apple Stores Are Like Prozac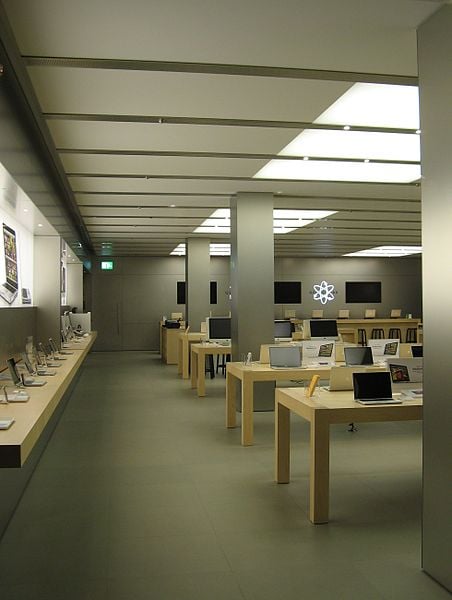 According to Apple (NASDAQ:AAPL) CEO Tim Cook, the tech company will be closing and expanding 20 of its retail stores in order to accommodate the ever-growing influx of customers. The company will also be adding 30 additional stores all over the world, including one in Turkey and more in China, where four were added last quarter. Turkey makes country number 13 on the list of places with an Apple retail presence.
About 10 million people walk through the doors of Apple's over 400 stores each week, according to Cook, and he credits a large part of Apple's success to that fact. "I don't think we'd have been as successful with the iPad if we didn't have our stores," explains Cook, who likened the retail outlets to "Prozac" in their ability to lift the spirits Tuesday at a Goldman Sachs conference in San Francisco. "They're an incredibly competitive advantage [that] is not so easy to replicate." The average Apple store takes in an impressive $50 million in revenue annually.
"I'm not even sure 'store' is the right word anymore," Cook continues. "They're much broader than that. They are the face of Apple for almost all customers."
Don't Miss: Tim Cook: We're More Than Our Hardware!