Tim Cook's World Tour Stops in Turkey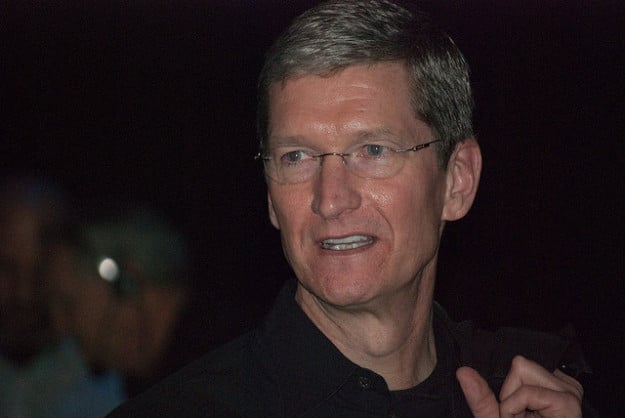 Apple (NASDAQ:AAPL) CEO Tim Cook is due to meet with the president of Turkey on Tuesday, as the company is seeking to make a deal to supply iPads for Turkey's FAHTI educational project. The project seeks to put more advanced technology into Turkey's classrooms, and, according to Apple Insider, the deal is valued between $3 billion and $4 billion.
Cook has been on a world tour since last weekend, having visited Ireland's prime minister on Friday and the United Arab Emirates' prime minister on Sunday. Apple has been in talks with Turkish officials about the project since early last year. Apple's vice president of education, John Couch, has already met with President Abdullah Gül to discuss the project, and Turkish Prime Minister Recep Tayyip Erdoğan has visited Apple's headquarters in Cupertino, California.
Cook's meeting with Gül is likely to seal the deal and is happening at the same time Apple's first store in Turkey is set to open, in Istanbul. According to reports cited by Apple Insider, the Turkish deal will begin with the government purchasing 10.6 million iPads at first, with plans to buy another 2 million to 2.5 million of the tablets over the next four years.
Cook had a similar meeting with UAE Prime Minister Shaikh Mohammed on Sunday as the company seeks to expand the use of its technology in education and grow its presence in the Middle East. Apple does not have an official presence in UAE, and it's possible Cook is scouting potential locations for an Apple Store in Dubai during his travels. While in the country, Cook visited several Apple resellers in Dubai and Abu Dhabi.
According to a report from Apple Insider, during the meeting, Cook praised the UAE's use of technology in "e-government" programs, and Mohammed said Apple has had a key role in promoting the use of technology in education, which has led to speculation that UAE could be interested in a similar deal as the rumored iPad initiative in Turkey.
Apple already has firmly established operations in Ireland, and on Friday, Cook met with Irish Taoiseach (prime minister) Enda Kenny after touring an Apple facility in Cork. Apple already employs some 3,300 people in Ireland, and Kenny wanted to encourage Cook to further expand the company's operations there. Apple's relationship with Ireland is more famous for a dubious but still legal tax setup that gets Apple out of paying billions in U.S. taxes. Reports claim that the tax issue was discussed during Cook's meeting with Kenny, but Ireland said it has no plans to change it tax laws.
Apple reported fourth-quarter results last week that disappointed investors when it was revealed that the company hadn't sold as many iPhones as analysts had expected. The company reported revenue of $57.6 billion, which CFO Peter Oppenheimer claimed was a record figure for the amount of revenue pulled in by any tech company in a single quarter, and earnings of $14.50 per diluted share.
More from Wall St. Cheat Sheet:
Follow Jacqueline on Twitter @Jacqui_WSCS