Time to Get Back in Line: Apple Inventory Tracker Sites Shut Down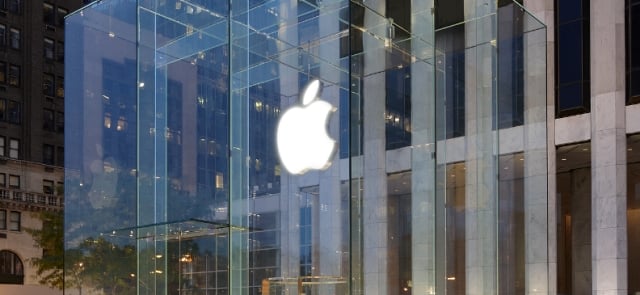 Two popular Apple (NASDAQ:AAPL) product inventory-tracking sites have closed down after the owner received a Digital Millennium Copyright Act takedown notice from the Cupertino-based company, reports The Verge. Apple-Tracker and iPhone-Check were both founded by developer Mordy Tikotzky.
Apple-Tracker provided users with local Apple Store inventory levels for new products based on a particular zip code. Most recently, Apple-Tracker was focused on the availability of the new iPad Air. On the other hand, iPhone-Check specialized in tracking the inventory levels for Apple's new iPhone 5S.
Not surprisingly, both sites appeared to be quite popular with Apple aficionados, since they provided a quick and convenient way for people to check the availability of Apple's latest products at multiple Apple Store locations simultaneously. Tikotzky recently made the services even more convenient by adding an email alert feature to the site, allowing users to receive an email alert when their desired color, model, or capacity device was in stock at a store near them. New Apple products tend to be notoriously scarce when they first debut and the recent iPhone 5S and iPad Air launches were no exception.
Although the services presumably benefited Apple, since they were designed to direct customers to Apple Stores, the iPhone maker apparently took issue with the methods that the websites used to collect the inventory information. Per the DMCA takedown notice posted on Apple-Tracker, "the website identified by URL below is unlawful because, among other things, the page scrapes and collects data from apple.com in violation of the apple.com Internet Service Terms of Use."
Due to the DMCA takedown notice that iPhone-Check received, Tikotzky decided to shutter both websites. "I'm not really interested in picking a fight with apple so….. I guess it's time to just say good bye," wrote Tikotzky in a posting on Apple-Tracker. "Before I go though I just wanted to says [sic] thanks to all of you for the nice comments and emails that you've sent in the last few weeks. It was fun while it lasted."
Although both websites were free to use, Tikotzky did ask for donations via his PayPal account in order to offset the cost of running the services. The closure of these two Apple product tracking services comes at a particularly inopportune time for Apple shoppers who want to acquire the latest iOS-based gadget. Apple's iPad mini with Retina display is scheduled to be released "later in November" and the latest rumors suggest that initial supplies will be scarce.
Follow Nathanael on Twitter (@ArnoldEtan_WSCS)
Don't Miss: Major Apple Supplier Squashes Arizona Plant Rumors.