Time Warner Cable and Comcast Team Up on Set-Top Boxes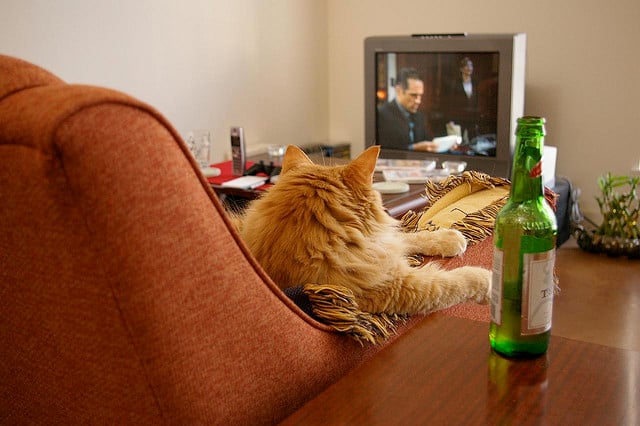 Time Warner Cable (NYSE:TWC) and Comcast Corp. (NASDAQ:CMCSA) announced Thursday that they're forming the joint venture RDK Management LLC to manage the software being used in TV set-top boxes.
Reference Design Kit software was originally developed by Comcast "to accelerate the development and deployment of next-generation video services," the companies said in the press release announcing the venture, which can be read on Seeking Alpha. All of Comcast's previous work on RDK will be moved to the new company, which will "be responsible for the RDK licensing, community support and training, as well as code management."
Time Warner outlined its role in the company via an email to Multichannel News, saying it will "provide additional technical guidance, contribute code and financial support to the new entity."
The two companies see the deal as allowing them to expand RDK's licensing program while offering better technical support to its more than 100 customers, which include Liberty Global (NASDAQ:LBTYA) and Charter Communications (NASDAQ:CHTR), according to Multichannel News. The companies said the new venture will allow them to better pursue Comcast's original vision "to create a community of innovators focused on bringing rich, multi-screen TV home entertainment experiences to consumers faster."
Pay-TV providers like Time Warner and Comcast have been struggling in the face of competition from online TV streaming services like Netflix (NASDAQ:NFLX) and demands for higher retransmission fees from networks. Collaborating on RDK seems to be a way for the pay-TV operators to attempt to get ahead of the competition, as Intel (NASDAQ:INTC), Google (NASDAQ:GOOG), and Apple (NASDAQ:AAPL) have all been developing their own TV set-top boxes.
Terms of the deal have not been disclosed. As the pay-TV industry continues to suffer from increased competition, steeper fees, and a movement of so-called "cord cutters" who ditch pay-TV services for cheaper online streaming options, pursuing opportunities outside just pay-TV programming — like RDK — could help pay-TV companies evolve to meet the demands of a changing market.
Follow Jacqueline on Twitter @Jacqui_WSCS
Don't Miss: 5 Films That Took Universal to a Record Year Abroad.