Time Warner Is Now Fighting Online TV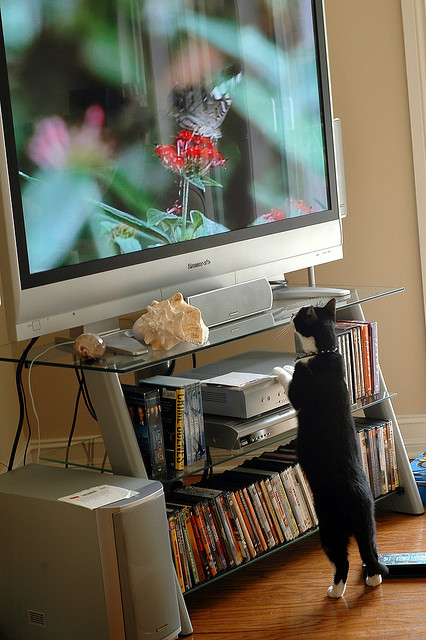 Time Warner Cable (NYSE:TWC) is reportedly offering incentives for media companies that don't make their content available to online TV providers, as the battle between traditional cable networks and streaming online TV-services continues.
While the discussions are private, people familiar with the matter said that companies who adhere to Time Warner's request may receive higher payments, or may only agree to the terms to avoid having programming dropped. Cable companies are desperately trying to secure exclusive programming in the face of the growing online-TV market, as more people choose to get their TV from online pay-services like Netflix (NASDAQ:NFLX) and Hulu Plus, which is owned by Comcast (NASDAQ:CMCSA), News Corp. (NASDAQ:NWSA), and Disney (NYSE:DIS).
The cable company has a steep battle to fight, as tech giants including Apple (NASDAQ:AAPL), Intel (NASDAQ:INTC), and Google (NASDAQ:GOOG) look to make deals allowing them to provide TV programming over the web. While these companies have been working on TV services for years, they haven't quite loosened cable's grip on the programming they need to entice customers.
Intel has been in talks to buy content from media companies as it readies its own online TV service. Intel is reportedly offering up to 75 percent more for the content than traditional cable networks. Although the company has yet to close any programming deals, it is purported to be in advanced talks with CBS (NYSE:CBS), News Corp., and Viacom (NYSE:VIA). Intel is looking to create a premium service that will contain the most popular channels and live programming, rather than a cheaper service for people looking to save on cable bills. Intel has not said how much it plans to charge for the service.
Some believe Time Warner could face anti-trust allegations if they continue to tailor contracts that prevent media companies from giving content to web-based TV providers. One analyst said that the Federal Trade Commission should investigate whether Time Warner's contracts violate anti-trust laws. If said contracts are found to be illegal, traditional cable networks may be unable to retain their tight grip on programming.
Time Warner Cable's chief executive officer Glenn Britt made some cryptic comments regarding the contracts that prevent media companies from offering their content to web-TV services. "We may well have ones that have that prohibition," Britt said at the National Cable & Telecommunications Association conference in Washington. "This is not a cookie-cutter kind of business."
Don't Miss: Netflix: Now With Recommendations For You, Not Your 5-Year-Old.