Top 30 Retailers of 2013
Despite the colossal Internet market place of the 21st century, NRF Stores has round up the 100 most successful retailers, and according to the statistics, with the exception of one or two names, they all come in three-dimensional and concrete form (literally). In fact, five of the Top 100 large-format retailers – Wal-Mart (NYSE:WMT), Target (NYSE:TGT), Costco (NASDAQ:COST), BJ's Wholesale (NYSE:BJ), and Meijer — generate almost half a trillion dollars in sales; Amazon.com (NASDAQ:AMZN) and Dell Direct (NASDAQ:DELL) — the two e-based only retailers on the Top 100 list – combined generate $38.8 billion in U.S. sales.
In ascending order, here are the Top 30 most successful retailers of the United States. All data is from NRF/Retailers.
30. BJ's Wholesale Club
BJ's, a membership-only warehouse club, ranks 30th on our list. It competes mainly with two other major U.S. club-like warehouses, Costco and Sam's Club (owned by Wal-Mart), and holds an employee team of approximately 23,500.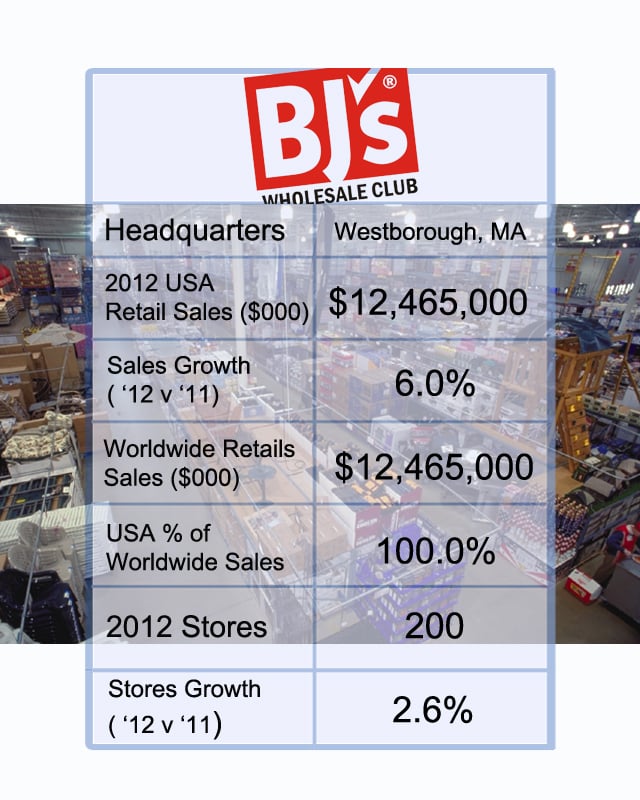 29. J.C. Penney
J.C. Penney (NYSE:JCP) is a department store chain located in suburban shopping mall centers across the U.S. Like most retail department stores, it is usually located amongst a group of other competing clothing retailers.
28. Wakefern/ShopRite
ShopRite is the biggest chain of co-operative supermarkets, which are spread out through New Jersey, New York, Connecticut, Delaware, Maryland, and Pennsylvania. It is managed by its corporate distribution name Wakefern Food Corporation.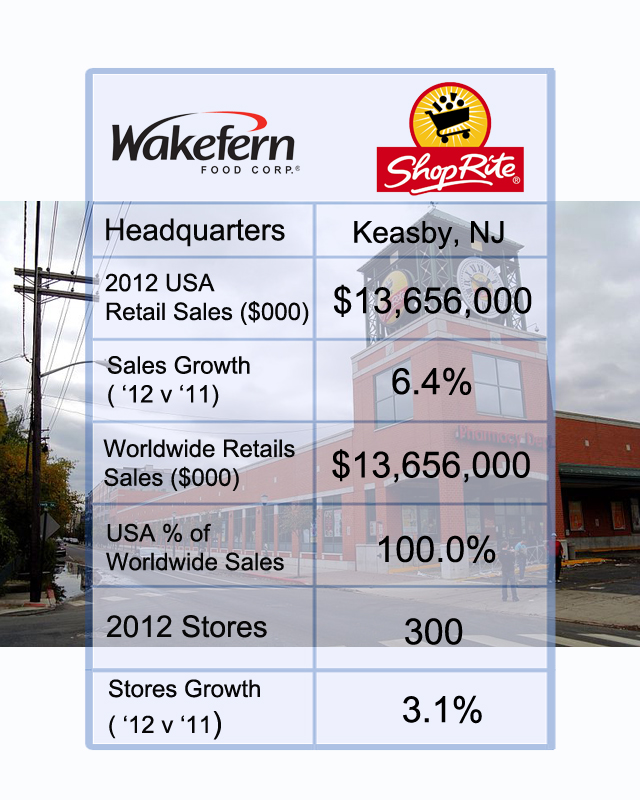 27. Meijer
Meijer  is a privately held U.S. hypermarket — a superstore that combines groceries and department store products in the same location. Meijer is also known for combining its superstore locations with a personal line of gas stations and convenience stores.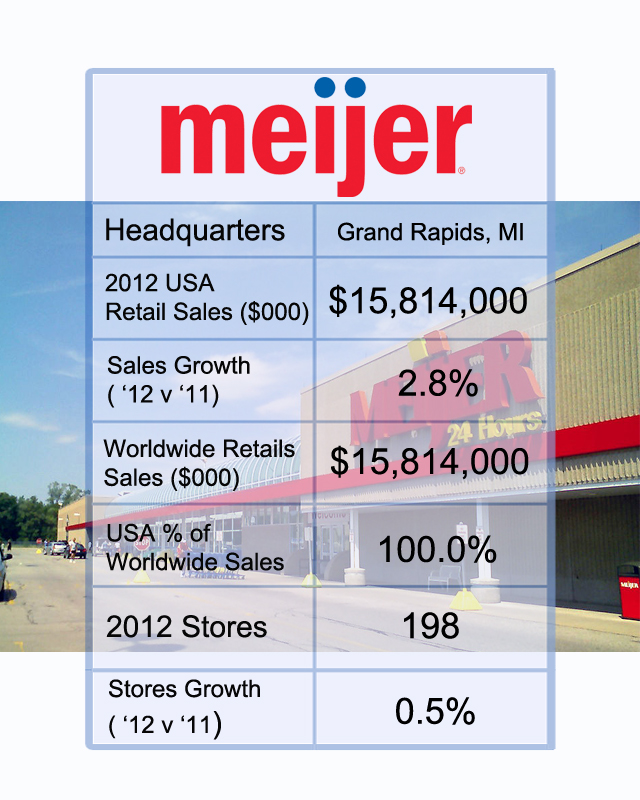 26. Dollar General
Dollar General (NYSE:DG)  is a chain of discount and variety stores, catered to smaller community locations that don't host superstore such as Wal-Mart. Its main competitors are other dollar store formatted chains, such as Dollar Tree (NASDAQ:DLTR), Family Dollar (NYSE:FDO), and Fred's (NASDAQ:FRED).

25. True Value
True Value is a hardware co-operative chain, and counts 12 regional distribution centers and 3,000 associates.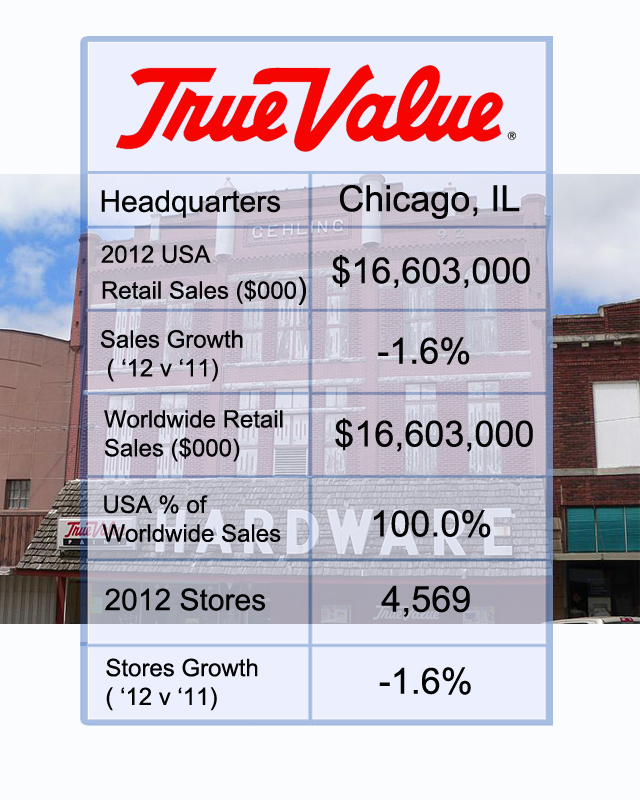 24. YUM! Brands
YUM!Brands (NYSE:YUM) is a Fortune 500 corporation and operates KFC, Taco Bell, Pizza Hut, and Wing Street restaurants. It counts 466,000 employees as of December 2011.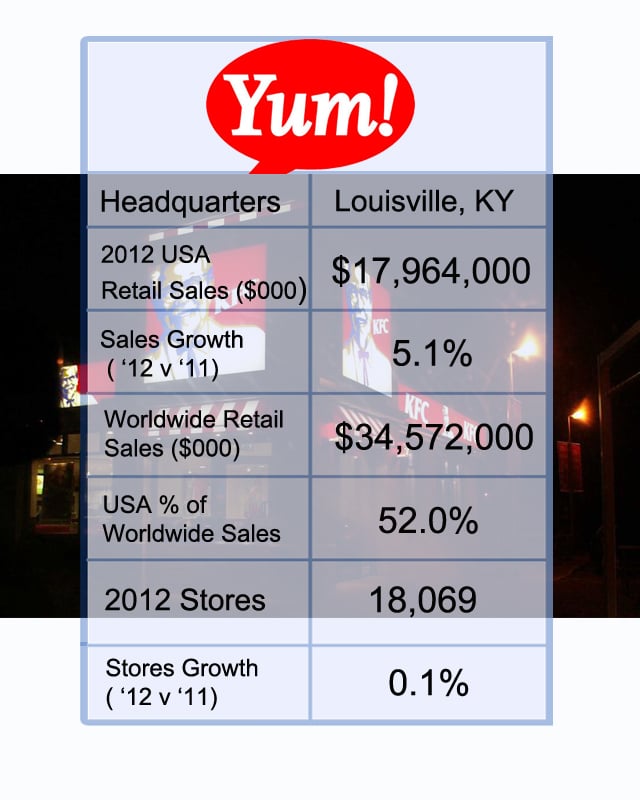 23. H-E-B
H-E-B is a privately held supermarket. As of 2010 it counted about 76,000 employees, and it also manages the organic and upscale food market Central Market.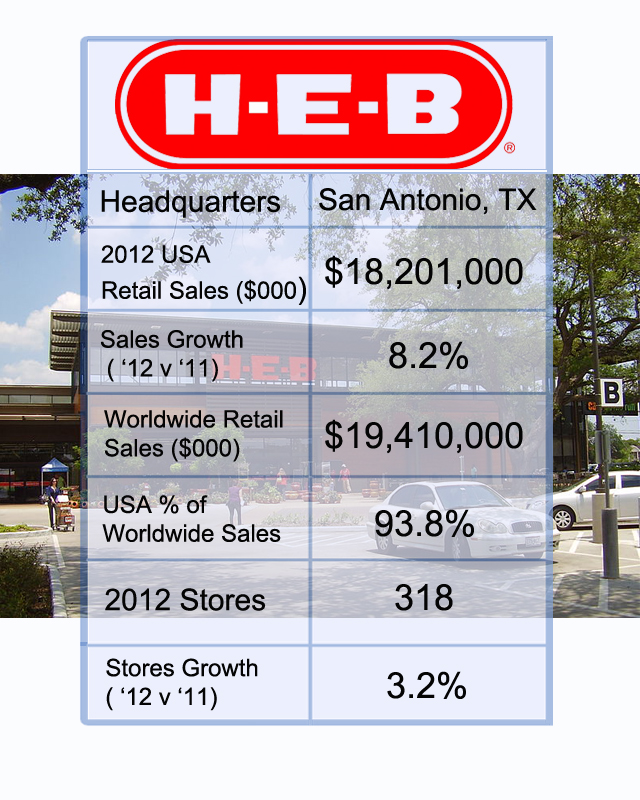 22. Delhaize America
Delhaize America — the North American subsidiary of Delhaize Group (NYSE:DEG), headquartered in Anderlecht, Brussels, Belgium – is a food retailer best known for owning the grocery store chain Food Lion.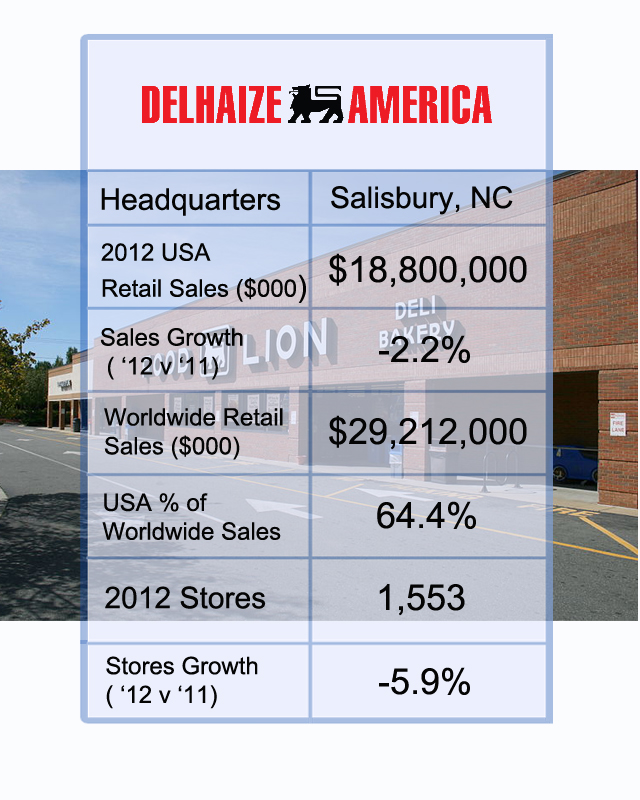 21. Kohl's
Kohl's (NYSE:KSS) is an American department store chain. It ranks as fourth biggest department store in the U.S.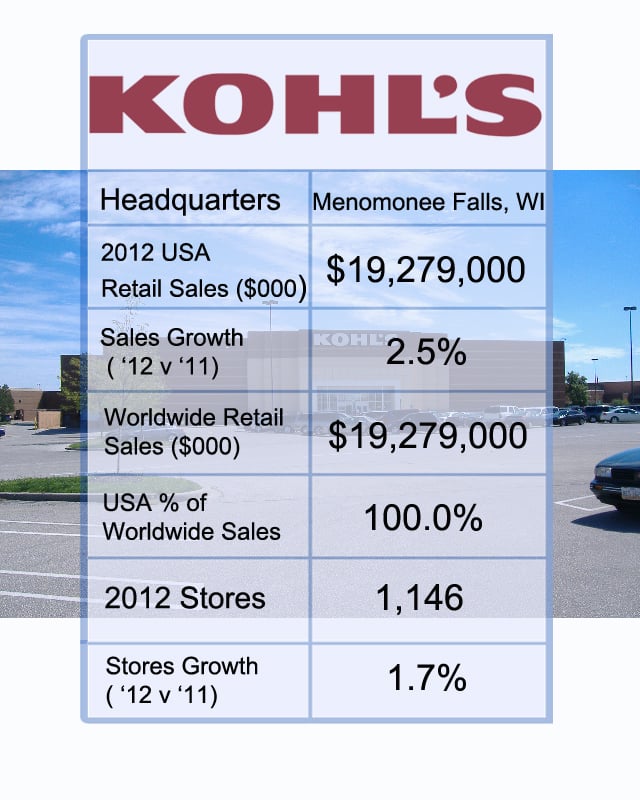 20. TJX
Next on our list is TJX (NYSE:TJX),  the largest international off-price fashion department store. In the U.S. it operates TJ Maxx, Homegoods, Marshalls, and Sierra Trading Post.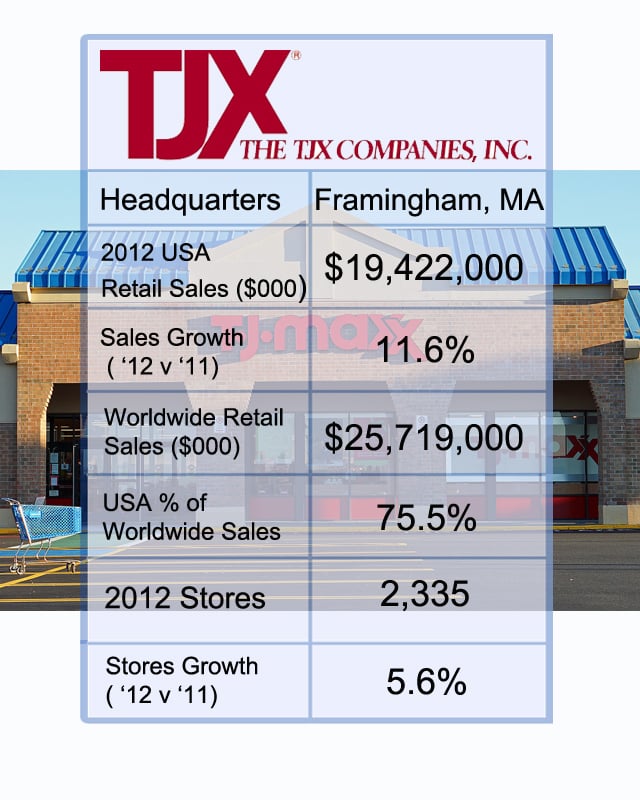 19. Apple Stores / iTunes
Apple Stores is a chain of retail stores owned by Apple (NASDAQ:AAPL), specialized in computer and personal electronics. Apple counts 43,000 employees, 30,000 of who work at Apple Stores.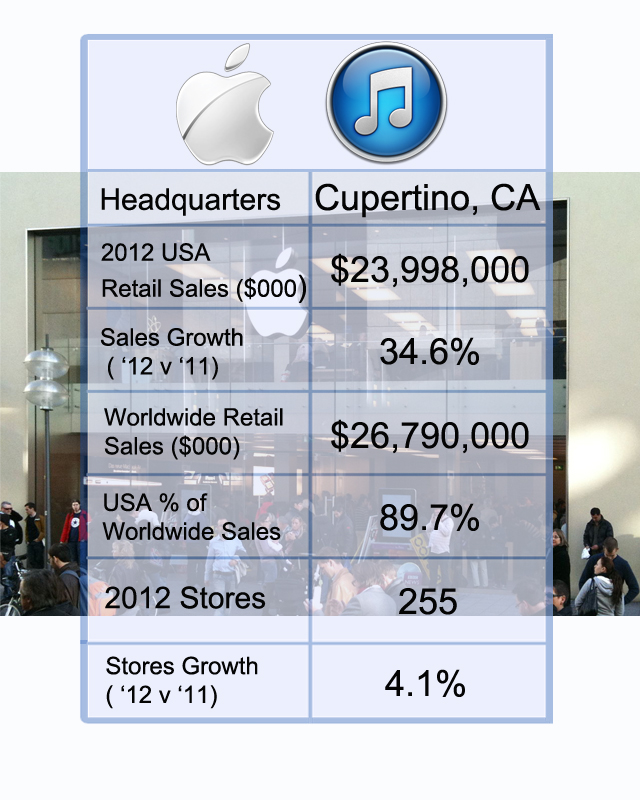 18. Rite Aid
Rite Aid (NYSE:RAD) is a drugstore chain and a Fortune 500 company. As of 2013 it counts 50,730 employees.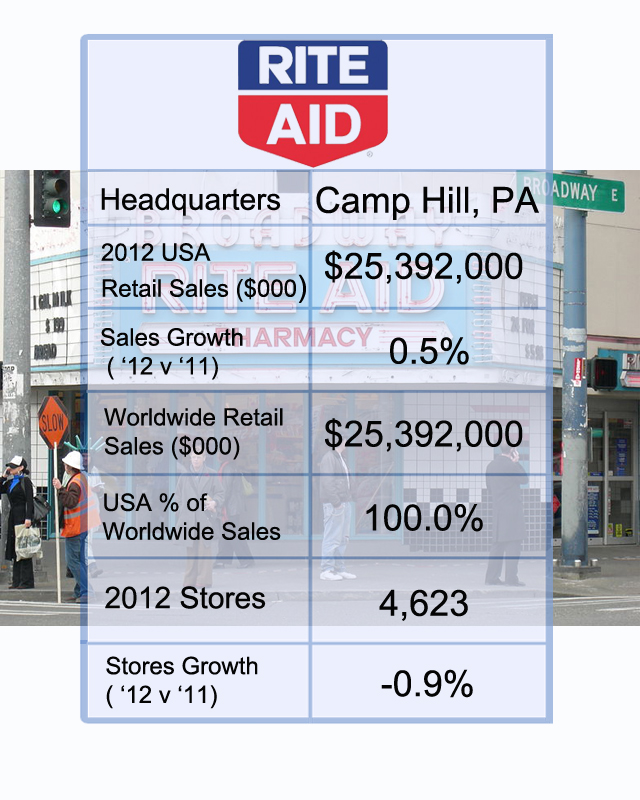 17. Ahold USA / Royal Ahold
Ahold is an international retailer based in Amsterdam, Netherlands. Its U.S. branch owns Shop & Stop New England, Shop & Stop  New York Metro, Peapod, Giant Landover, and Giant Carlisle.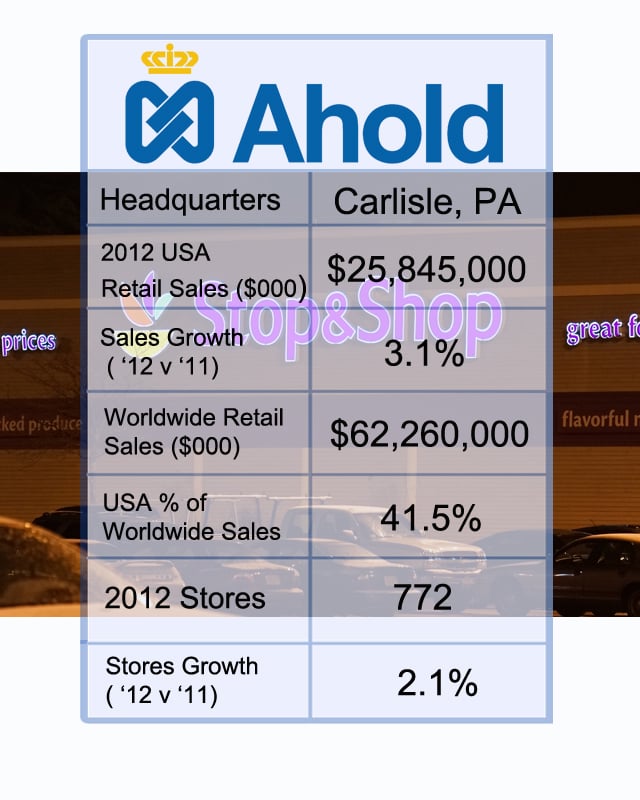 16. SuperValu
SuperValu (NYSE:SVU) is the third largest food-retailing company after Kroger and Safeway, and as of 2013 counts 35,000 employees.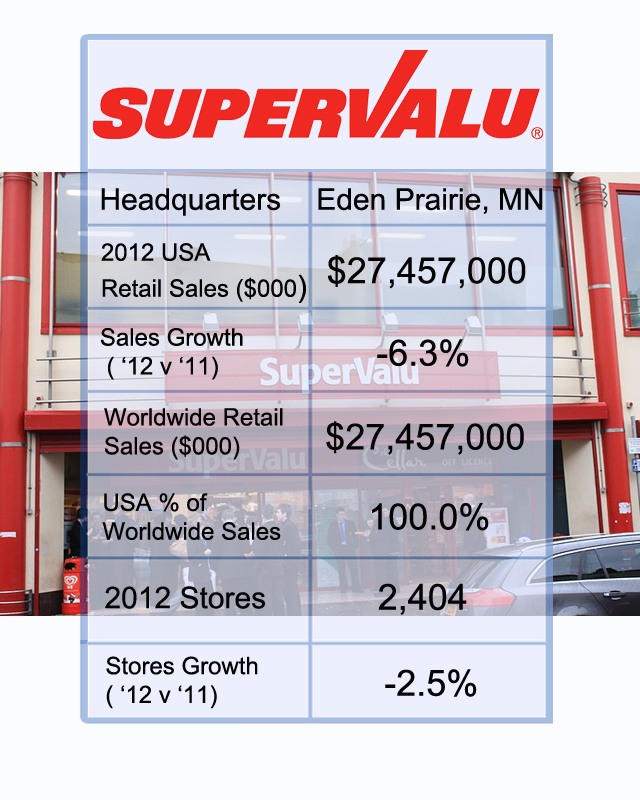 15. Publix
Fifteenth on our list is Publix, an American supermarket chain. In 2011 it counted 152,000 employees, and its main competitors are other national grocery chains, such as Kroger, IGA, SuperValue and Whole Foods (NASDAQ:WFM); retail and warehouse chains such as Wal-Mart, Target, and Costco; and regional grocery chains such as BI-LO, Harris Teeter, Fresh Market, and Ingles.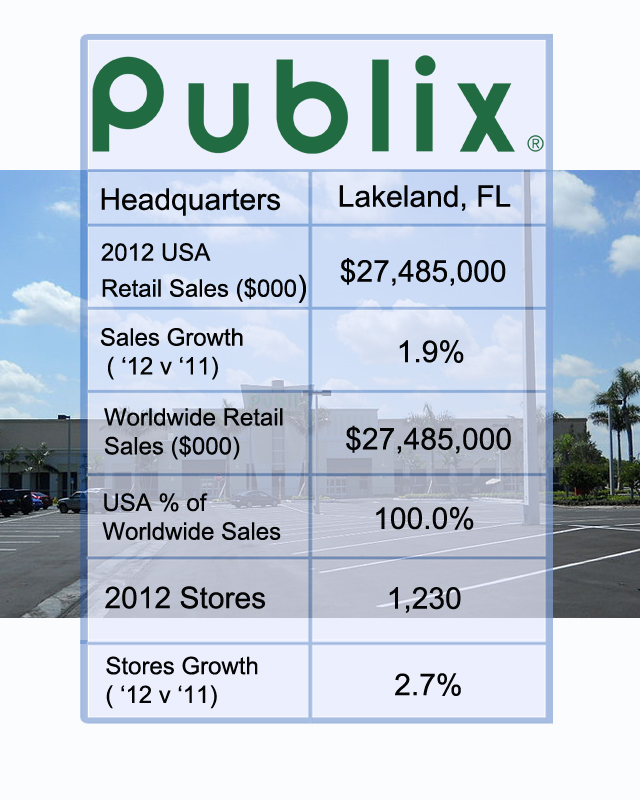 14. Macy's
Macy's  (NYSE:M) is a mid-range to upscale department store chain. In 2009 it counted 167,000 employees, and competed with other similar chains such as Belk, Dillard's, and more upscale department stores such as Nordstrom (NYSE:JWN) and Neiman Marcus.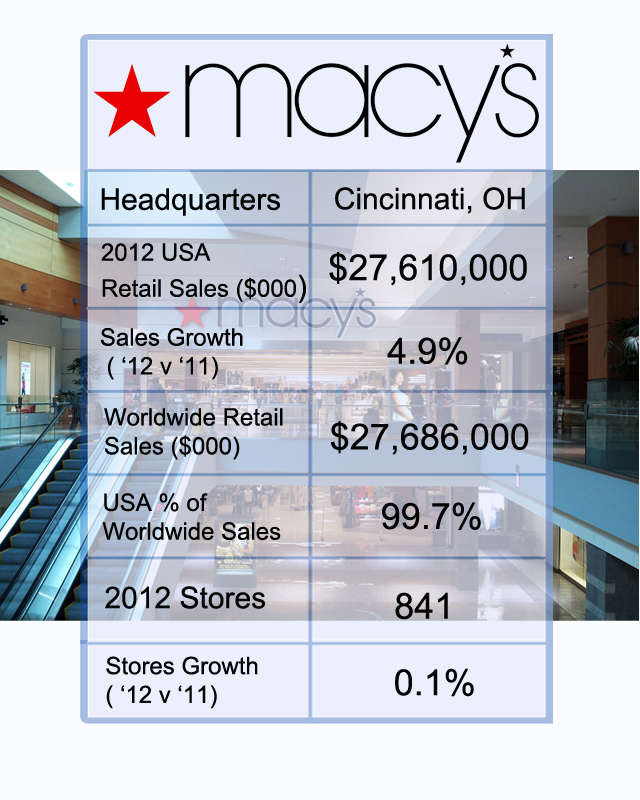 13. Sears Holding
Sears (NASDAQ:SHLD) is an America multinational mid-range department store chain. Its main competitors are J.C. Penney, Belk, and Macy's.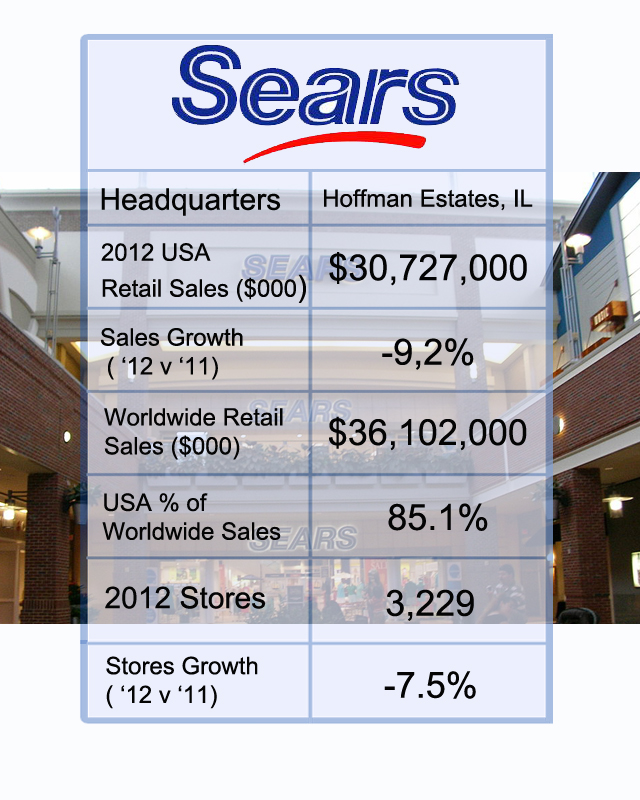 12. Best Buy
Best Buy (NYSE:BBY) is a multinational consumer electronics chain. As of 2013 it has 165,000 employees and its main competitors are Fry's Electronics and hhgregg.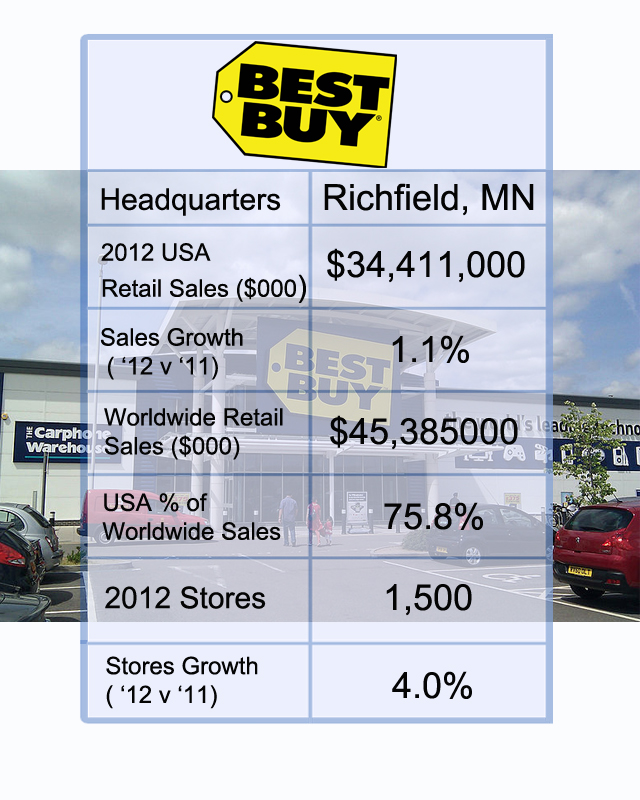 11. Amazon.com
Amazon is a multinational electronic commerce company and is the only e-commerce retailer on our Top 30 list. As of 2013 it counts 91,300 employees.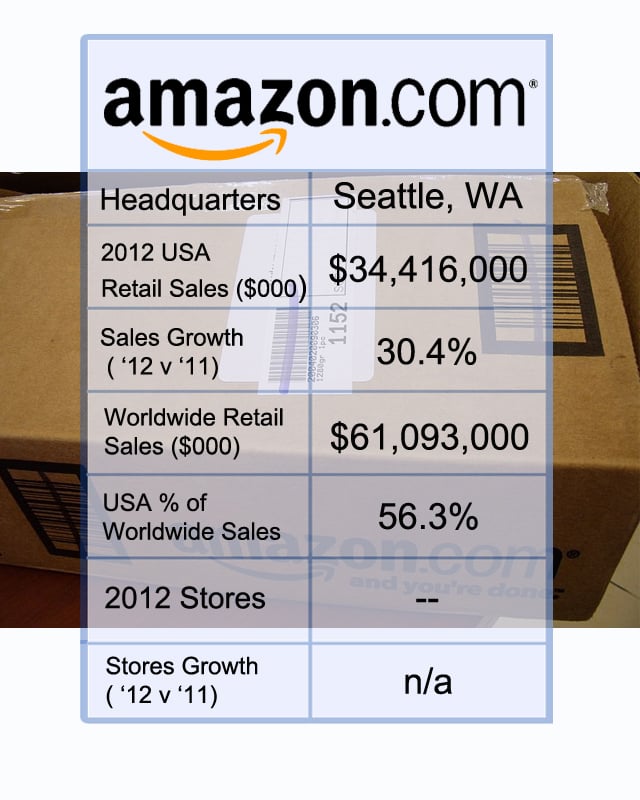 10. McDonald's
Tenth on our list is McDonald's (NYSE:MCD), the world's largest chain of hamburger fast food restaurants. It currently counts 1,800,000 employees.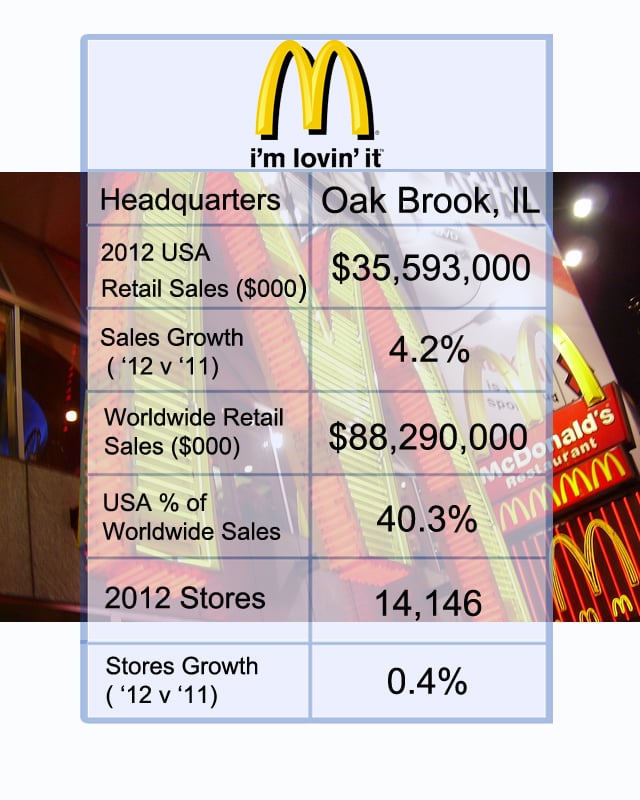 9. Safeway
Safeway (NYSE:SWY) is a supermarket chain, and the second largest in North America after Kroger. As of 2012 it counts 178,000 employees.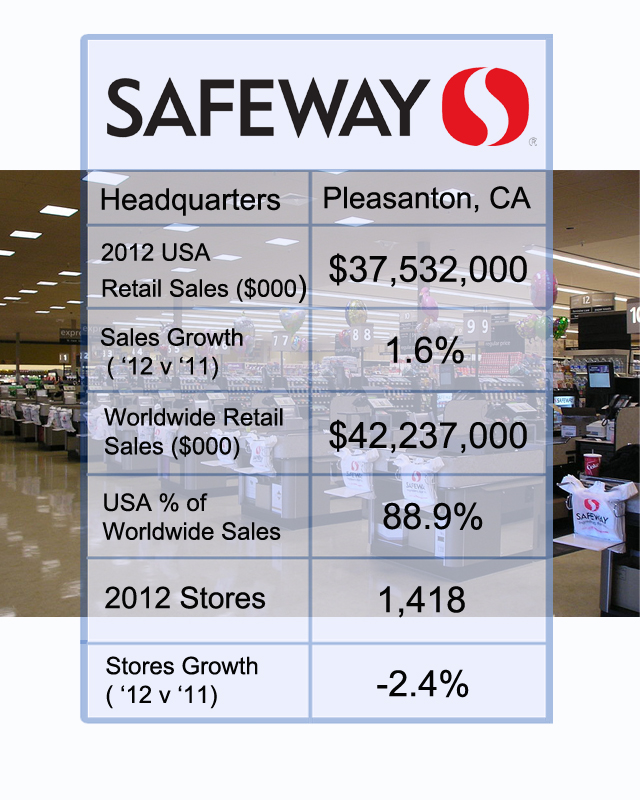 8.  Lowe's
Lowe's (NYSE:LOW) is a retail home improvement and appliance chain. It currently holds 160,000 employees.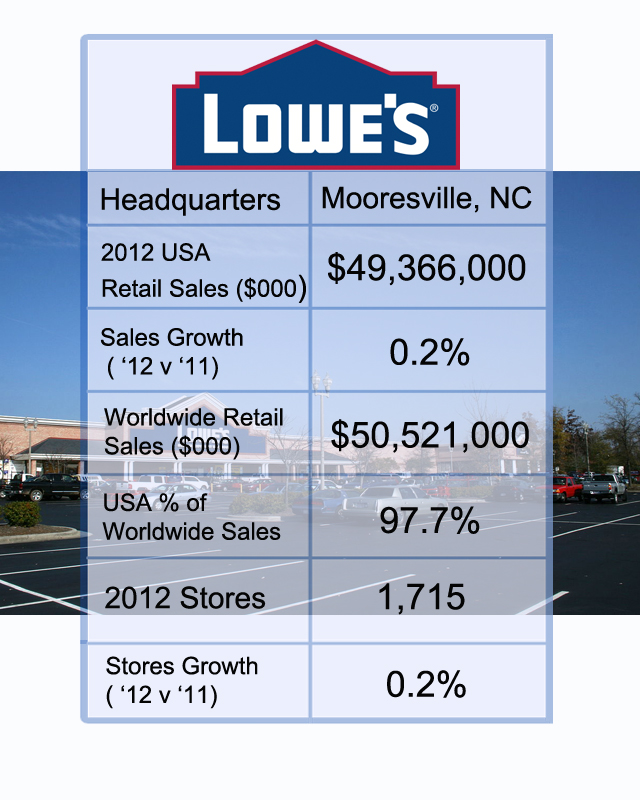 7. CVS Caremark
CVS (NYSE:CVS) is an American drug retailing company that also offers pharmacy services. In 2012 it held 203,000 employees.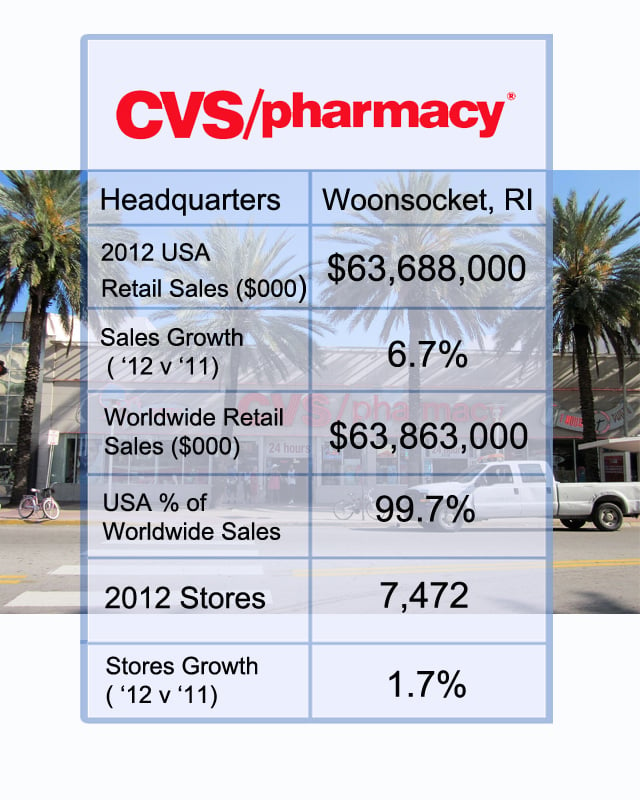 6. Walgreens
Walgreens (NYSE:WAG) is the largest drug retailing chain in the U.S. In 2012 it counted 176,000 employees.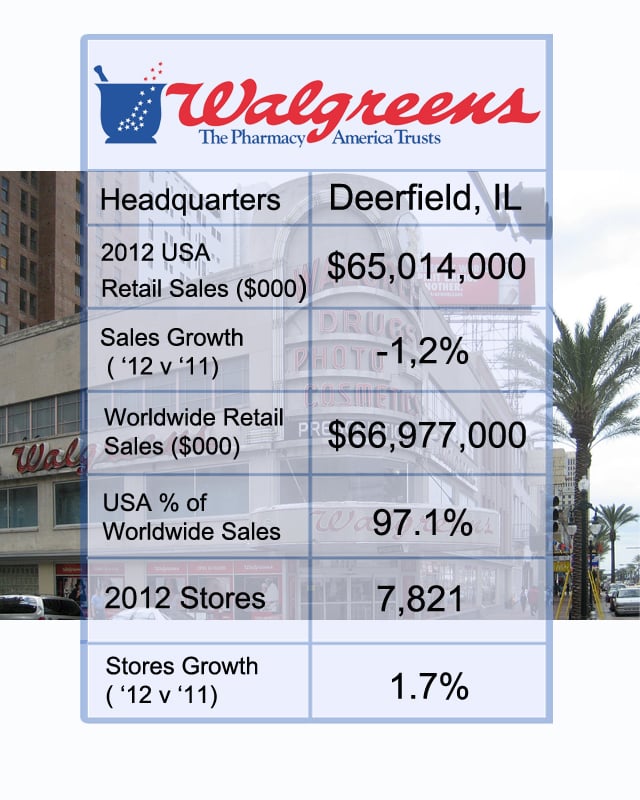 5. The Home Depot
Fifth on our list is Home Depot (NYSE:HD), a retailer of construction and home improvement goods. It has 340,000 employees. Its main competitor is Lowe's.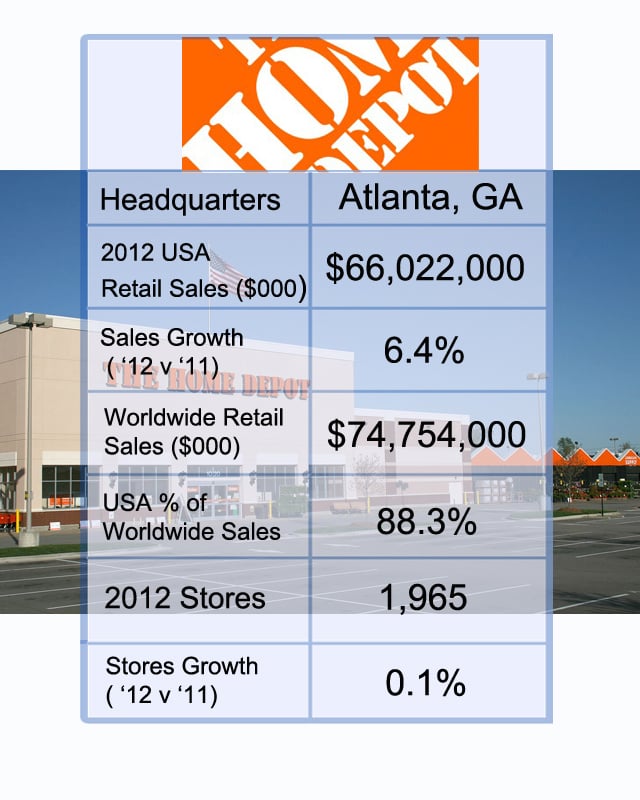 4. Costco
Costco is a membership-only warehouse club. It is the second largest retailer in the US and the largest warehouse club chain in the U.S. In 2012 it counted 174,000 employees.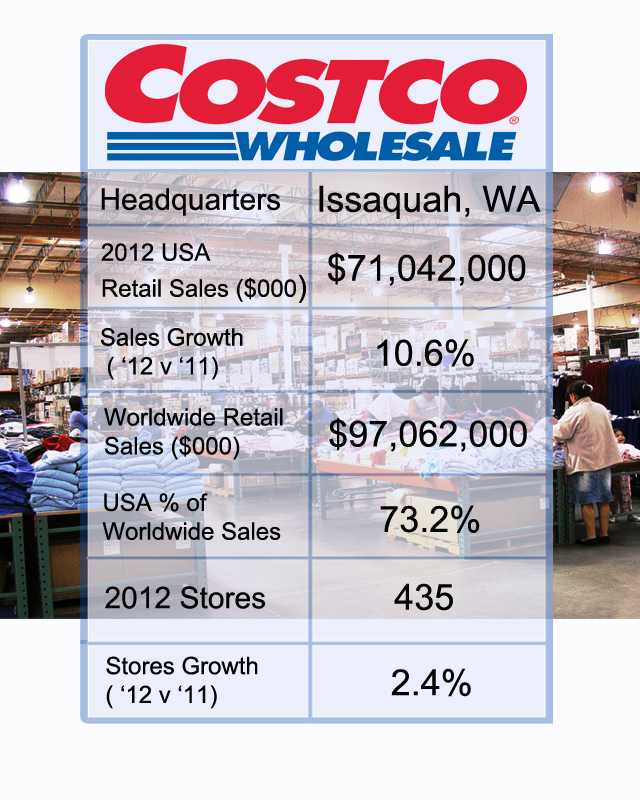 3. Target
Third on our list is Target, the second-largest discount retailer in the U.S. In 2012 it counted 365,000 employees.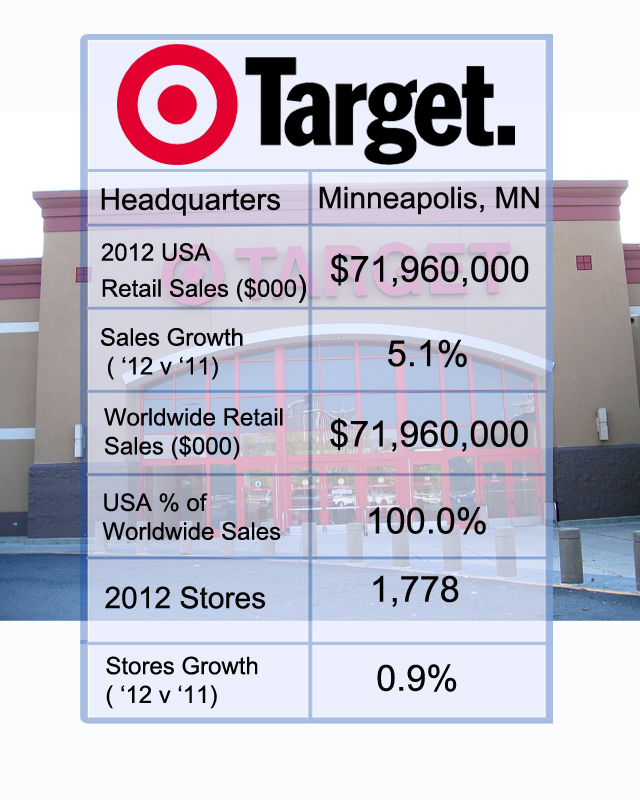 2. Kroger
Second on our list is Kroger (NYSE:KR), the largest grocery store chain in the U.S. In 2012 it held 339,000 employees.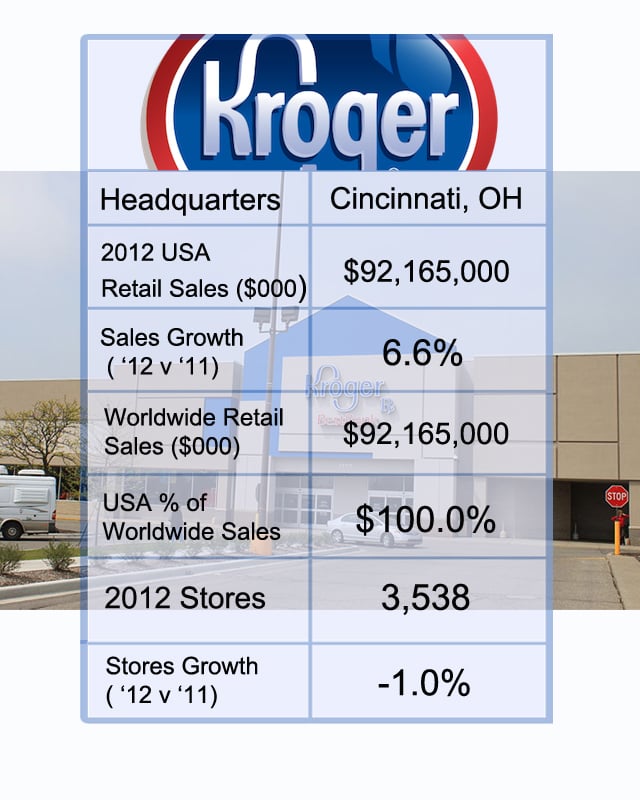 1.Wal-Mart
First on our list is Wal-Mart (NYSE:WMT), the world's third largest public corporation. It currently counts 2,200,000 employees.