Trouble for Boeing, Dell, and Samsung: Market Recap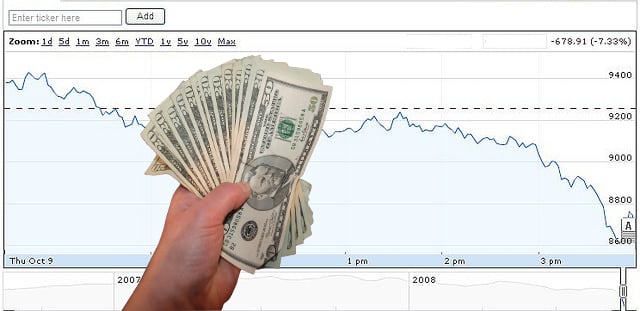 U.S. stocks ended on a high note today after positive data from the monthly jobs report showed economic improvement, but not too much to scare investors about the Federal Reserve ending stimulus. According to a Labor Department report, payrolls rose by 195,000 workers for the second month in a row.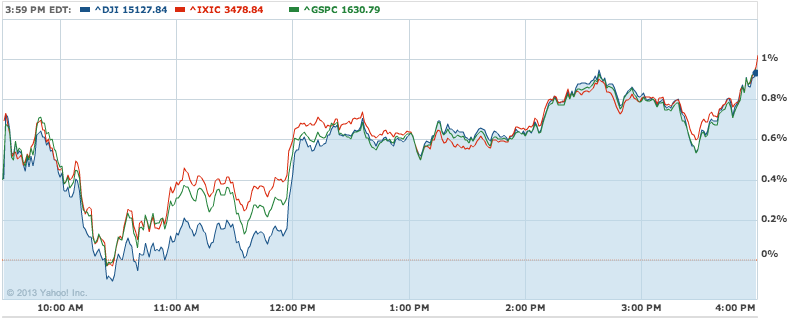 Gold: -2.55% to $1,220.00 per ounce  Oil: +1.87% to $103.13 per barrel  U.S. 10-Year: +8.56 to 2.715%
Is the Federal Reserve More Likely to Taper After the Jobs Report?: Despite a still sluggish economy, job growth in the United States increased more than expected in June. However, the unemployment rate remained unchanged. Last month, employers added 195,000 new jobs to their payrolls, according to the latest report from the U.S. Department of Labor. Economists polled by Bloomberg and Reuters only expected employment to increase by 165,000 jobs… (Read more.)
Will This ECB Statement Soothe the Markets?: Mario Draghi is taking a new approach to calming markets and urging growth, simply telling the world in a blunt fashion that interest rates will remain where they are for some time. This marks a substantial deviation for the European Central Bank… (Read more.)
Will Snowden Leaks Slow U.S. Trade Talks with Europe?: The United States has gotten itself into a fair bit of trouble after National Security Administration leaker Eric Snowden revealed the U.S. targeted European institutions and citizens using the PRISM program. European allies of the U.S. have been taken aback, with most wanting answers… (Read more.)
Here's your cheat sheet to today's top stock stories:
Samsung (SSNLF.PK) failed to hit its earnings expectations for the second quarter, sparking speculation that the Korea-based electronics giant may be in a downward trend. According to Hyundai Securities analyst Jeff Kim via Reuters, 70 percent of Samsung's total operating profit comes from its mobile device segment, but sales of its latest Galaxy S4 device have started to slow… (Read more.)
Dell (NASDAQ:DELL) has been struggling with a slump in the PC market and the company is setting its sights on another tech trend in an attempt to turn its fortunes around. Wearable technology has recently become a popular field of development for tech companies including Google (NASDAQ:GOOG) and Apple (NASDAQ:AAPL)… (Read more.)
Boeing Co.'s (NYSE:BA) 787 Dreamliner was grounded at yet another airport. This time, according to Reuters, LOT Polish Airlines was the one forced to cancel two of its flights and postpone another due to problems with two Boeing Dreamliners. Different problems are to blame for the disruption of the transatlantic flights… (Read more.)
Tesla Motors (NASDAQ:TSLA) has been growing anticipation for its Model S in Europe and Asia. Drivers in Hong Kong are especially awaiting its release, evidenced by a Bloomberg report saying the automaker has already received hundreds of Hong Kong orders for its new vehicle. While the vehicle is already on sale in the U.S. starting at $69,000, it'll be delivered to Europe and Asia in the winter, and its prices there will be disclosed in the next couple of months… (Read more.)
Nokia Corp.'s (NYSE:NOK) announcement yesterday to acquire Siemens' (NYSE:SI) entire 50 percent stake in their joint venture, Nokia Siemens Networks, has analysts wondering how the company, with a long-term junk credit rating, fierce competition in the smartphone market, and recurrent network business, will cover losses at its mobile phone unit… (Read more.)
Follow Jacqueline on Twitter @Jacqui_WSCS
Don't Miss: 5 Highest-Paid CFOs in the S&P 500.