Tuesday's Midday Movers: 3 Stories Driving Markets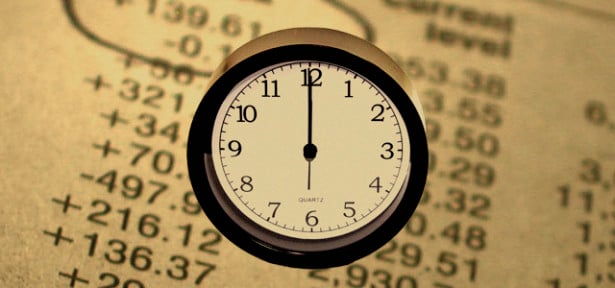 The major U.S. stocks were gaining again Tuesday, anticipating the launch of Apple's (NASDAQ:AAPL) new iPhone. As of noon:
DIJA:

+0.56%

to 15,147.87
S&P 500:

+0.48%

to 1,679.74
NASDAQ:

+0.45%

to 3,722.74
Gold:

-3.8%

to 73.5
Oil:

-1.79%

to 25.28
U.S. 10-Year:

+1.8%

to 29.49
Here are three stories helping shape the market Tuesday afternoon.
1. Don't Worry: The NSA Is Monitoring the Global Economy for Us: Brazilian TV network Globo aired a story Sunday night alleging that, as part of its highly controversial electronic monitoring program, the U.S. National Security Agency snooped through networks at Google (NASDAQ:GOOG), Petrobras (NYSE:PBR), and the Society for Worldwide Interbank Financial Telecommunication, which specializes in secure financial messaging services.
According to The Wall Street Journal, the news agency revealed a training slide leaked by former NSA contractor Edward Snowden revealing that the NSA targeted the companies for, among other things, economic reasons… (Read more.)
2. Business Optimism Mostly Flat in August as Congress Accomplishes Nothing: Despite the economy growing at a better-than-expected pace in the second quarter, optimism among small business owners remained mostly unchanged last month as politicians accomplished nothing, courtesy of a five-week vacation.
The National Federation of Independent Business, the leading nonprofit small business association representing small and independent businesses, reported that its Small Business Optimism Index edged 0.1 percent lower in August to 94, compared to 94.1 the previous month. The August reading is about 13 points higher than the lowest point seen during the recession but six points below the pre-2008 average… (Read more.)
3. Retail Sales Have Consumer Staples to Thank for Growth: "Reports from the twelve Federal Reserve Districts suggest that national economic activity continued to expand at a modest to moderate pace during the reporting period of early July through late August," read the Federal Reserve Beige Book, a bimonthly summary of commentary gathered from the 12 Federal Reserve districts that provides an outlook on the economy. As nebulous as the terms may seem, "modest" and "moderate" have been consistently used by Fed economists to describe economic conditions for the past several months, if not years… (Read more.)

Don't Miss: Employers Hoarding Labor: Here's Why That's Bad News.