Twitter Chooses NYSE, Intel Hurt by Drop in PC Demand: Morning Buzzers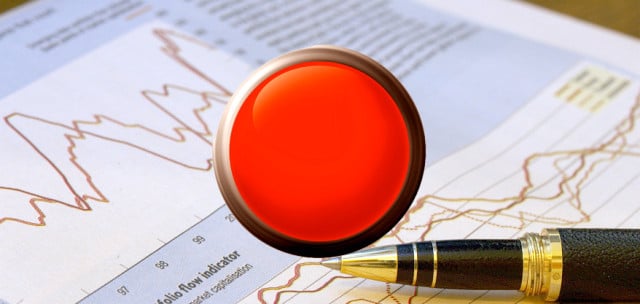 U.S. stock futures rose on Wednesday morning as lawmakers rush to reach an agreement before the U.S. lapses on its budget authority tomorrow. The rise in futures indicates that the market believes lawmakers will reach an agreement today. Senate Majority Leader Harry Reid and Minority Leader Mitch McConnell have negotiated a plan that would continue to fund the government through January 15, 2014 and push the debt limit forward to February 7. That plan will be presented for a House vote today.
Futures at 8:30 a.m.: DJIA: +0.65% S&P 500: +0.62% NASDAQ: +0.47%
Here's your cheat sheet to what's buzzing this morning:
Intel (NASDAQ:INTC) earnings came in slightly lower than the same quarter of last year, reflecting a decreased demand for personal computers and the chips that Intel makes for them, the New York Times reports. Intel was formerly a bellwether of the tech industry, but now that mobile devices and cloud-based software are beginning to replace traditional software, Intel is scrambling to remain relevant as Google (NASDAQ:GOOG) and Apple (NASDAQ:AAPL) are now better indicators of the health of the tech industry overall. Intel's third quarter revenue came in at $13.5 billion and earnings were 58 cents a share.
Twitter confirmed speculation that it will list on the New York Stock Exchange instead of the tech-heavy NASDAQ, which fumbled Facebook's (NASDAQ:FB) IPO back in 2011, for its highly anticipated upcoming IPO. In the regulatory filing seen by Reuters, the microblogging site also revealed that its quarterly losses have tripled even though its user base and revenue have continued to grow. People familiar with the matter told Reuters that Twitter will hold an investor roadshow on October 28 and go public sometime in mid-November.
Alcatel-Lucent (NYSE:ALU) CEO Michel Combes has warned that the company is in trouble, having steadily incurred losses since Alcatel merged with Lucent in 2006. The French-American wireless company has missed key technological changes and announced it's cutting 10,000 jobs despite protests from the French government. "This company could disappear," Combes told Europe 1 radio, according to Reuters. Alcatel-Lucent saw 1,500 workers protest in Paris on Tuesday against the job cuts.
Yahoo (NASDAQ:YHOO) reported third quarter earnings after the bell on Tuesday, and the company's net revenue was down due to ad revenue, which fell 7 percent year over year. There is still a lot of optimism for Yahoo surrounding the company's investment in Chinese e-commerce giant Alibaba, which is planning an IPO. During the earnings call, Yahoo announced that it would sell fewer shares than originally planned when Alibaba goes public, which will allow it to capitalize on its investment if Alibaba's shares rise post-IPO, Reuters reports.
Follow Jacqueline on Twitter @Jacqui_WSCS
Don't Miss: Yahoo's Third-Quarter Earnings Beat the Bears.