Verizon CEO: Apple-Google Duopoly Needs These Rivals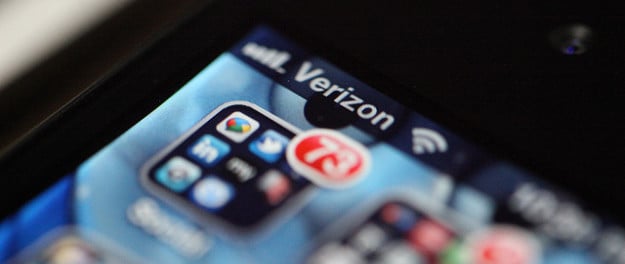 Verizon (NYSE: VZ) reaffirmed its commitment Wednesday to carry Windows and BlackBerry (NASDAQ: BBRY) phones, as both Nokia (NYSE: NOK) and BlackBerry struggle to dig in to the footholds of industry leaders Apple (NASDAQ: APPL) and Google (NASDAQ: GOOG). Verizon Chief Executive Officer Dan Mead pointed to substantial amounts of BlackBerry users still on the network, while noting the opportunity for Windows-powered phones in the U.S. market. This affirmation to Windows seems to be in line with expectations of Verizon carrying Nokia's Lumia 928, a move that could prove quite valuable to the ailing Finnish phone producer, as well as its partner Microsoft (NASDAQ: MSFT).
Mead has pointed to Verizon's self interest in diversification among the phones it sells, so that the company does not become increasingly dependent on iPhone and Android device sales. The chief executive also framed it as a way to manage costs; Verizon still pays large subsidies to Apple for the privledge of carrying the iPhone, an overhead that the carrier is trying to reduce. If indeed they do have success with the Lumia 928 and BlackBerry's upcoming Q10 device, it could take pressure off the costs it incurs to larger handset manufacturers.
This also is an opportunity for embattled Nokia CEO Stephen Elop to prove the value for his company in remaining with Microsoft. The annual shareholder meeting in Helsinki proved to be somewhat hostile territory for the company's leader, as calls to adopt Android or Symbian as an operating system tested Elop's faith in Windows. A chance for its flagship Windows device to be carried by the largest carrier in the U.S. represents precious time for Nokia's share price market share to increase under Elop's leadership.
As for BlackBerry's part, they have lost more than 33 percent of their market share in 2012, and head into the rest of 2013 with high hopes for their upcoming Q10. Earlier this year, BlackBerry's Z10 was launched as the company's banner carrier, but a report finding more returns than sales cited in The Wall Street Journal have marred progress towards regaining what was lost last year. However, the company has since disputed the findings of the report, stating in a press release that it would seek an SEC review.
Verizon's Mead, though, remained optimistic about Q10 phone, noting specific demand which already exists for the device. He also pointed to his own company's efforts to improve their LTE service, wanting to expand its capacities for video chat and HD voice in the future. They expect to launch an LTE voice over service by 2014, a service which will remove the need for a CDMA modem inside the phone. By taking the modem out of the phone, Verizon will integrate all data usage into their LTE network, and hopes to lower costs for themselves and consumers.
Don't Miss: How Are These Top Tech CFOs Making Their Big Bucks?