Verizon Takes a Stand for Apple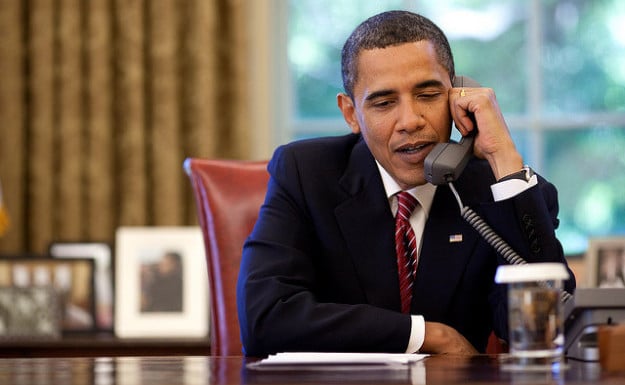 Verizon (NYSE:VZ) has asked President Obama to veto the U.S. International Trade Commission's import ban on some older models of Apple's (NASDAQ:AAPL) iPhones and iPads that is due to take effect on August 5. According to the ITC rules, its decisions can be overturned by veto during a 60-day Presidential Review period.
The request was made by Verizon's lawyer, Randal Milch, in an article published in the Wall Street Journal. Although Verizon is not directly affected by this import ban, the carrier is asking for Obama's intervention because, "patent litigation at the ITC — where the only remedy is to keep products from the American public — is too high-stakes a game for patent disputes," writes Milch in the WSJ.
Early last month, the ITC handed Samsung (SSNLF.PK) a significant victory by granting the import ban, after ruling that some of Apple's devices are infringing on Samsung's patented data transmission technology. This ruling will bar the importation of the AT&T (NYSE:T) versions of the iPhone 3G, iPhone 3GS, and iPhone 4. It also bans the cellular versions of the original iPad and iPad 2.
In the article, Milch notes that complex technological products like smartphones can involve thousands of patents. However, even if a product is found to be infringing on only one patent, the ITC's only recourse is to completely ban the importation of that product. He believes this "all or nothing" approach to patent-infringement cases is harmful to consumers, who will be denied access to popular products.
Apple has already submitted a filing to the ITC that argues that it will suffer "irreparable harm" if the ban is allowed to go into effect. Apple also notes that the patent that the ITC based its decision on is a standard-essential patent, or SEP, that Samsung refuses to license to Apple under FRAND (fair, reasonable, and non-discriminatory) terms.
Will Obama listen to Verizon's plea? Milch notes via the WSJ that "a president hasn't vetoed an ITC decision since 1987." In fact, the presidential ITC veto power has only been used five times since the commission was founded in 1916. However, the President may have to set a new precedent in order to keep the ITC from being utilized as a surrogate court system for smartphone makers' patent disputes.
Follow Nathanael on Twitter (@ArnoldEtan_WSCS)
Don't Miss: Cramer on Apple: Not as Bad as the Analysts Say.