Verizon's Record Bond Sale and Apple's China Mobile Deal: Morning Buzzers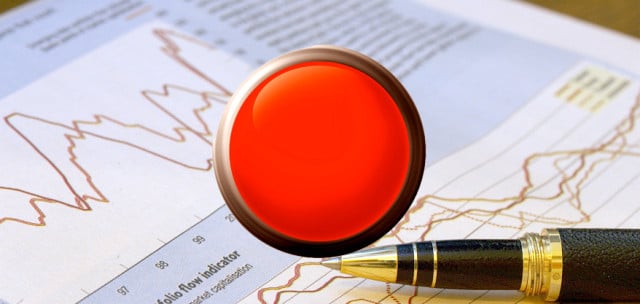 U.S. stock futures remained steady Wednesday morning as President Obama waited on a decision to take military action in Syria. Obama is pushing for Syria to surrender its chemical weapons to international authorities, rather than force the U.S. to take military action against President Bashar al-Assad's government. Apple (NASDAQ:AAPL) fell 4.2 percent in trading Tuesday after its new iPhone lineup disappointed analysts.
Futures 8:30 a.m.: DJIA: +0.01%, S&P 500: -0.11%, NASDAQ: -0.42%.
Here's your cheat sheet to what's buzzing Wednesday morning.
Verizon Communications (NYSE:VZ) plans to sell between $45 billion and $49 billion in bonds to finance its $130 billion buyout of Vodafone's (NASDAQ:VOD) 45 percent stake in Verizon Wireless. The eight-part record bond offering could begin as soon as Thursday, according to sources who spoke to Bloomberg. The offering will consist of fixed-rate debt with maturities ranging between three and 30 years and two sets of floating-rate securities, sources said.
Apple (NASDAQ:AAPL) has received a license from Chinese regulators for its iPhones to operate on China Mobile's (NYSE:CHL) 3G and 4G networks, according to The Wall Street Journal. China Mobile is China's largest carrier, with 700 million subscribers, and represents a huge untapped market for Apple. Apple released its new lineup of iPhones Tuesday, including a cheaper, basic version of the iPhone called the iPhone 5C to target emerging markets. Apple said the new phones would be available in China on September 20.
News Corp. (NASDAQ:NWS) had some of its voting stock purchased by Southeastern Asset Management, the hedge fund that teamed up with Carl Icahn to oppose Michael Dell's buyout of Dell (NASDAQ:DELL). The hedge fund bought 11.9 percent of the company's voting stock, making it the second-largest shareholder behind Rupert Murdoch's 39 percent stake. The stock is valued at $397 million and accounts for a 4.1 percent economic interest in the newspaper and publishing company, according to Bloomberg.
General Motors (NYSE:GM) stock is being sold by Ontario and Canadian governments to Bank of America (NYSE:BAC) and RBC Capital Markets (NYSE:RY). The governments are selling 30 million common shares in the Detroit automaker in a deal estimated to be around $1.1 billion. According to Canadian paper The Globe and Mail, the Canadian government is phasing out the support it gave to Detroit carmakers during the financial crisis.
Follow Jacqueline on Twitter @Jacqui_WSCS
Don't Miss: 7 Snapshots from the Frankfurt Motor Show.