Vodafone Makes This Big Tax Settlement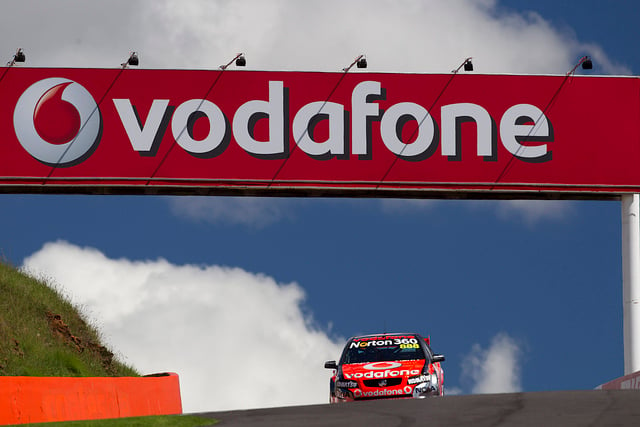 Back in 2009, Vodafone Group (NASDAQ:VOD) paid millions to settle a tax dispute with the British tax authority Her Majesty's Revenue and Customs related to the company's Irish subsidiary used to collect royalty payments, the U.K. newspaper the Guardian reported on Sunday. According to the Guardian's report, Vodafone created the Irish subsidiary Vodafone Ireland Marketing Ltd. to collect royalty payments from Vodafone's ventures around the world. The company had no employees between 2002 and 2007, but was bringing in close to $508 million a year.
The company, like others before it including Apple (NASDAQ:AAPL), created the subsidiary to take advantage of Ireland's low corporate tax rate. Irish corporate tax takes between 12 and 25 percent of profits, while U.K. corporate tax between 2008 and 2010 was 28 percent.
Accounts filed in Dublin seen by the Guardian showed that HMRC settled with Vodafone over the dispute in 2009. The amount of the settlement has not been disclosed, but as part of the settlement Vodafone was forced to reclaim over $89 million in taxes from the Irish to give to the U.K. According to the Guardian's report, Vodafone confirmed that the settlement had not been disclosed in its financial statements, but in a separate report from Reuters, the company claims the settlement was included in its annual reports.
Vodafone's tax practices have been heavily criticized as the company bends over backwards to make the minimum corporate tax payments it can. Vodafone, which is the world's second largest mobile phone company, has not paid any British corporate taxes in two straight years, according to the Guardian. In addition, Vodafone has a cushy deal supplying phones to government officials even though back in April U.K. law was updated to prevent companies that have had tax returns challenged by HMRC from working for the British government.
"Vodafone conducts itself in full compliance with the law and always operates under a policy of full transparency with the tax authorities in all countries in which we operate," the company said in statement in response to the article seen by Reuters. A company spokesman told the Guardian that all of Vodafone Ireland Marketing Ltd.'s operations are now based in the U.K. and taxes under U.K. guidelines.
Follow Jacqueline on Twitter @Jacqui_WSCS