WalMart's Profitable Strategy: Having Fun in the Sun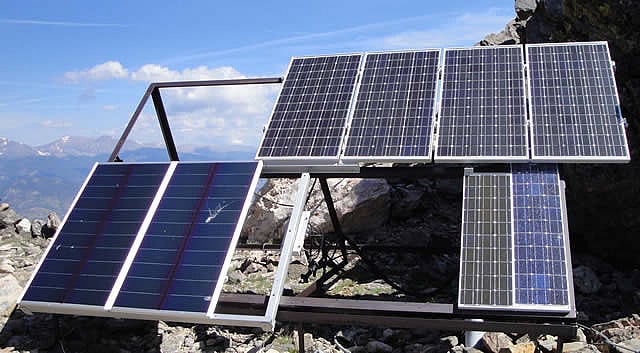 WalMart (NYSE:WMT) is really basking in the sun these days with a truly enormous utilization of solar energy — converting more sunlight to energy than 38 U.S. states combined — according to Bloomberg. A forty percent surge in installations in the second quarter means that the chain now has 89 megawatts of capacity, power that could run up to 22,250 homes in the United States.
Back in June of this year, when the company converted eight stores in partnership with SolarCity Corp. (NASDAQ:SCTY), it was made clear they intended to continue in that vein. "Solar power makes sense for Walmart, and it makes sense for Maryland. We are committed to increasing the use of renewable energy, including solar panels, at our stores in Maryland and throughout the country," said David Ozment, the senior director of energy at Walmart, in a press release.
"Walmart is setting an example for companies in Maryland to follow. It's possible for many Maryland businesses to pay less for solar power than they currently pay for electricity," said SolarCity CEO, Lyndon Rive. According to Bloomberg, most of the solar projects that Walmart is taking on are part of power-purchase agreements — for example, those with SolarCity.
In such agreements, a third-party would install, own, and operate the power panels installed on Walmart rooftops. Even with all the efforts made so far, and all the publicity about going the way of solar power, Walmart's electricity is still only 4 percent powered by green energy.
Falling very far behind Walmart, but still in the top ten, Costco (NASDAQ:COST), Kohl's (NYSE:KSS), and Apple (NYSE:KSS) have the next highest solar capacities. Walmart's capacities at present are almost double what Costco and the rest have mustered up. Seeing as how panel costs have dropped 60 percent in the last two years — with the average price of solar project installations decreased by 30 percent — it is becoming more affordable to look elsewhere for power.
Don't Miss: Why Selling Luxury Paper Towels Is Working for Proctor & Gamble.