Warren Buffett on Apple's Management: 'Pretty Darn Good'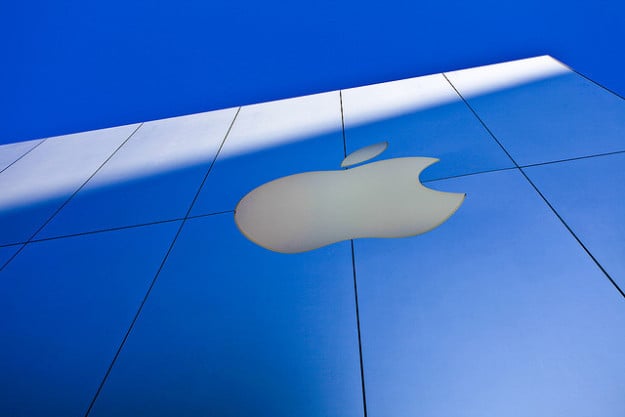 Warren Buffett, chairman and CEO of Berkshire Hathaway (NYSE:BRKA)(NYSE:BRKB), recently gave Apple's (NASDAQ:AAPL) management a hat tip during an appearance on CNBC. The Oracle of Omaha made several positive comments about the Cupertino, California-based company in response to a question about Carl Icahn's request that Apple increase the size of its share buyback program.
"I think the Apple management and directors have done a pretty darn good job of running the company," said Buffett. "So my vote would be with them."
Earlier this year, Apple announced $60 billion in share repurchase authorization, its largest single share repurchase authorization in history. However, Icahn has recently been pushing Apple to expand its share buyback program even further in order to raise the stock price. Last month, Icahn told Reuters that he thinks Apple has the potential to return to the $700 per share level it reached last September if the company funds a $150 billion buyback with funds borrowed at 3 percent.
Buffett said that Icahn's Apple strategy may not be the best one for the majority of the company's shareholders. "I do not think that companies should be run primarily to please Wall Street and largely shareholders who are going to sell," Buffett told CNBC host Becky Quick. "I believe in running Berkshire for the shareholders who are going to stay and not for the ones who are going to leave."
Buffett also appeared to approve of the current amount of stock that Apple has repurchased, noting that he "did advise [Steve Jobs] to buy his stock a few years ago and they're buying it." However, despite Buffet's faith in Apple's current management, the world's most famous investor indicated that he may have missed an opportunity by not getting into Apple sooner.
"I just wish I'd bought the stock many years ago," Buffett said. Here's how Apple traded over the past week.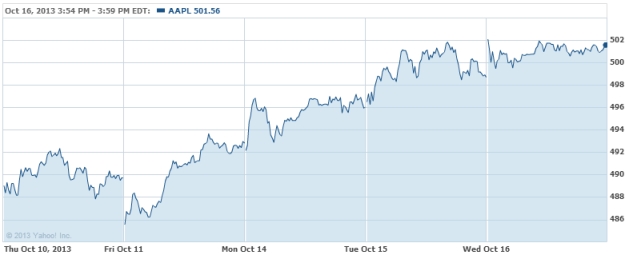 Follow Nathanael on Twitter @ArnoldEtan_WSCS
Don't Miss: Apple Wants More from Samsung Embargo.