Watch Out Patent Trolls, Big Business Is Tired of Your Games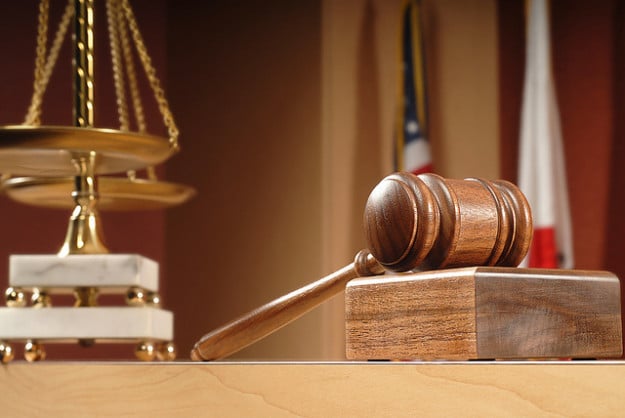 The ongoing litigation between Apple (NASDAQ:AAPL) and Samsung (SSNLF.PK) has made clear the complexities and problems patent lawsuits can bring. But at least in this case, the arguments of both sides can be described as legitimate.
For technology giants in Silicon Valley, companies that acquire and stockpile patents for the sole purchase of threatening businesses with patent lawsuits to earn money are becoming an increasingly large problem. And with technology permeating deeper and deeper into the business sector at large, tech companies are not the only ones feeling the bite of patent trolls.
Now that patent trolling has become an issue, dozens of major United States companies are joining together to urge lawmakers in Washington to draft and pass legislation that would protect new products against "extortive demands" on patents. Forty-four companies came together and wrote a letter to ranking Democrat and Republican members of the Senate and House of Representatives's Judiciary committees, asking for their support in regards to this issue.
The letter requested that senators and representatives back a bill that would expand the power of the U.S. Patent and Trademark Office to review patents and invalidate any that it determines should not have been granted.
"Members of both parties, the White House, legal scholars, economists, businesses, and public and private organizations increasingly recognize the need to address the growing problem of patent abuse," the letter says. "Wasteful and often frivolous litigation is burdening businesses and innovators across America. We need to ensure that our patent system promotes innovation and job creation, not abusive litigation."
The letter maintains that any reform to the current system must address both symptoms of the so-called "patent abuse" — lengthy and expensive lawsuits — as well as the cause of the abuse, the "flood of low-quality business method patents commonly behind the current epidemic of litigation."
The letter asserts that lawsuits brought by patent assertion entities, commonly referred to as trolls, account for the majority of all patent litigation. Furthermore, in 2011, patent troll activity cost "productive companies" $29 billion directly and even more money indirectly, according to the letter writers.
"We need to ensure that our patent system promotes innovation and job creation, not abusive litigation," the companies wrote. Their solution, which would provide an alternative to expensive lawsuits, is an initiative that would expand the Patent Office program known as the Covered Business Method beyond its "current limitation" so that it covers not only financial services-related business patents but all business patents.
This expansion would allow the Patent Office to reconsider the validity of already issued "low-quality" business method patents. The letter noted that many such patents cover straightforward, common sense steps — like document scanners and common features of the Internet — which has led to the explosion of patent claims against processes used "every day in common technologies by thousands of businesses and millions of Americans."
Noting that the initiative is gaining bipartisan and bicameral support in Congress, the companies asked lawmakers to support reform that would address the root causes of litigation abuse. A piece of legislation, put forward last week by Republican Rep. Darrell Issa and Democratic Rep. Judy Chu, both of California, was based on an idea similar to expansion initiative outlined in the letter.
Follow Meghan on Twitter @MFoley_WSCS