Wednesday's Midday Movers: 3 Stories Driving Markets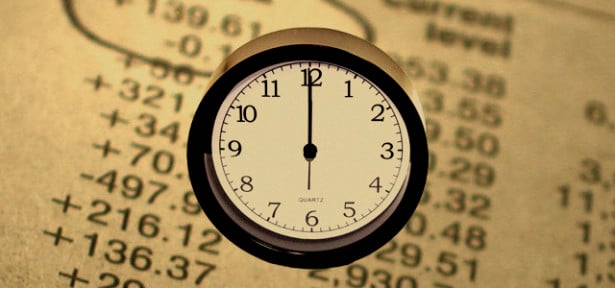 The major U.S. stocks were fluctuating Wednesday following investor disappointment in Apple (NASDAQ:AAPL). As of noon:
DIJA:

+0.53%

to 15,271.23
S&P 500:

+0.05%

to 1,684.76
NASDAQ:

-0.3%

to 3,717.92
Gold:

-1.08%

to 72.64
Oil:

+0.59%

to 25.49
U.S. 10-Year:

-0.07%

to 29.57
Here are three stories helping shape the market Wednesday afternoon.
1. Housing Market Resumes This Damaging Downtrend: After managing to post a modest increase last week, mortgage applications in the United States resumed their downtrend and reached the worst level in years.
According to the Mortgage Bankers Association's latest report, for the week ended September 6, loan applications dropped 13.5 percent on a seasonally adjusted basis from one week earlier — the 15th decline in only 18 weeks. The figure includes both refinancing and home purchase demand, and covers more than 75 percent of all domestic retail residential mortgage applications… (Read more.)
2. Can These Guides Help Americans Navigate Obamacare? Many problems could derail the Affordable Care Act from successfully providing coverage to America's uninsured, who number 30 million. Maybe too few young, cheap-to-insure people will sign up; maybe the computer hub, which links much-needed data between government agencies to determine who is eligible federal subsidies and who qualifies for Medicaid might not work; or perhaps, too few insurance companies will participate in the exchanges, keeping competition low and rates high. But right now, as the reform continues to move from the abstract political world of Washington, one of the largest problems standing in way of the implementation of Obamacare is understanding… (Read more.)
3. How Much Did the Great Recession Cost You? The Great Recession technically lasted from December 2007 to June 2009. During this time, economic conditions around the planet deteriorated rapidly, sharply declining in the third quarter of 2008 in the wake of the collapse of Lehman Brothers, once the fourth-largest investment bank in the world. The collapse was a major contributor to a contraction in U.S. gross domestic product that persisted until the first quarter of 2010.
To say that the late-2000s financial crisis was devastating would be an understatement, but there doesn't seem to be a generally accepted set of adjectives to appropriately describe the situation… (Read more.)
Don't Miss: Housing Market Resumes This Damaging Downtrend.