Wednesday's Midday Movers: 3 Stories Driving Markets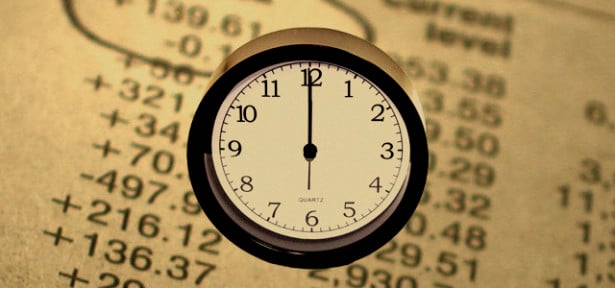 The major U.S. markets were falling Wednesday amid higher investor concern over the Federal Reserve's next move. As of noon:
DJIA:

-0.50%

to 14928.51
S&P 500:

-0.47%

to 1644.57
Nasdaq:

-0.29%

to 3602.99
Gold:

-2.13%

to 78.67
Oil:

-0.77%

to 24.61
U.S. 10-Year:

+0.71%

to 28.34
Here are three stories helping shape the market Wednesday afternoon:
1. Home Sales Hit Best Level Since 2009: In the face of higher interest rates and a sluggish economy, existing home sales in July were better than expected, hitting their best level in almost four years. The National Association of Realtors announced Wednesday that total existing home sales, which are completed transactions including single-family homes, town homes, condos, and co-ops, jumped 6.5 percent to a seasonally adjusted annual rate of 5.39 million units last month. In comparison, June showed a downwardly revised 5.06 million units… (Read more.)
2. Change of Heart: U.S. Trumping Emerging Markets as Investors Seek Stability: The political and economic conditions in developing and emerging economies are continuing to take their toll on companies exposed too heavily to these markets. Meanwhile, investors who opted to make plays into U.S. equities, especially during the earnings season, were rewarded as many firms in that sector have provided solid financial metrics and some amount of certainty to investors in a very uncertain world.
Protests in Brazil, currency destruction in India, and the slowdown in China are punishing businesses highly leveraged in these markets, especially firms like Yum Brands (NYSE:YUM), which depends on China for around roughly half its sales…(Read more.)
3. Is This When Apple's New iPhones Will Hit Japan?: Japan's largest business daily is reporting that Apple's (NASDAQ:AAPL) upcoming iPhone models will be available for purchase in the country in less than a month's time. According to a report from Nikkei via CNET, the iPhone 5S and iPhone 5C will be launched in Japan on September 20, 10 days after the devices are expected to be unveiled in the U.S. on September 10… (Read more.)
Don't Miss: Did Icahn's Position Disclosure Hurt Apple's Bonds?