What Are Apple's 'Big' Plans for This Cable Exec?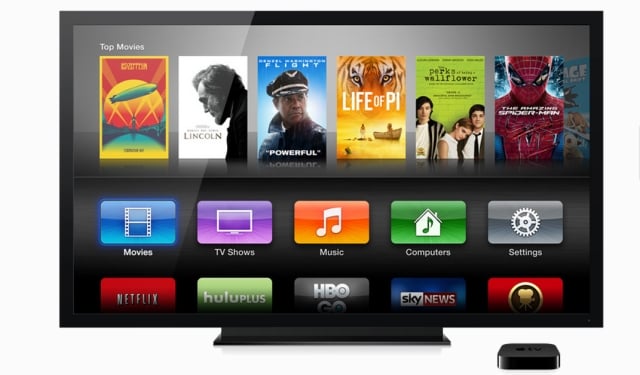 Apple (NASDAQ:AAPL) has hired a longtime cable industry veteran as an engineer for a new project, which has sparked old rumors that the company is working on developing a set-top cable TV box.
Jean-François Mulé, who previously worked at CableLabs, posted his new engineering position at Apple on his LinkedIn (NYSE:LNKD) page, saying he will be "Challenged, inspired and part of something big" in his work at Apple. Mulé has worked in the cable industry for many years and spearheaded a number of important projects at CableLabs. CableLabs confirmed to Apple Insider that Mulé's position at the company is now vacant.
While Apple has kept characteristically quiet about its plans for the new engineer, the company has been updating the software that powers Apple TV to add more content to the service. A rumored hardware update for Apple TV could happen sometime this month.
Previous rumors suggested it was possible for the new Apple TV to be unveiled at the same launch event as the new iPhone lineup, but after that didn't happen, one tech analyst tweeted "I guess those excited about a software refresh in a week are gonna be *really* excited when new Apple TV hardware is unveiled next month." That tweet in combination with a shortage of the old Apple TV models on Apple's website have fueled speculation that new hardware for the Apple TV could be coming as soon as this month.
There has long been talk about Apple developing its own complete TV set and online TV streaming service, and there have been reports that Apple is in talks with television content providers. Convincing content providers to give Apple the rights to their shows is the biggest step toward Apple creating an Internet-connected television that could replace cable boxes and be another blow to the current pay-TV system.
There has been no shortage of rumors about a full TV set from Apple that would work with the iCloud and iOS devices to create a full TV ecosystem. If Apple did manage to release such a system, it would likely crush competition from set-top boxes developed by Google (NASDAQ:GOOG) and Intel (NASDAQ:INTC) because of its interaction with the iOS devices many people already own.
Follow Jacqueline on Twitter @Jacqui_WSCS
Don't Miss: Will There Be No New iPad Minis for Christmas?