What Are Apple's Content Delivery Plans?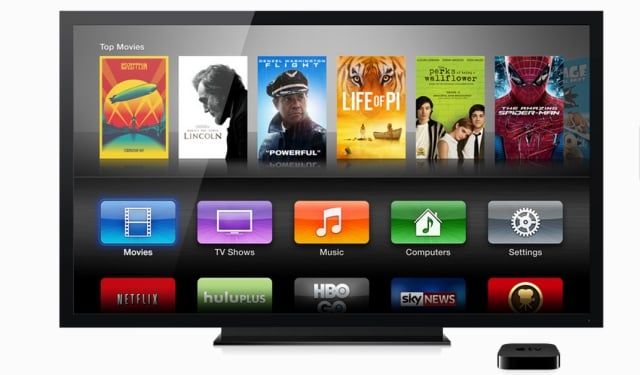 Shortly after reports came out that Apple (NASDAQ:AAPL) is moving toward building its own content delivery network, the Wall Street Journal reports that the company is buying huge quantities of bandwidth, meaning Apple could be in the process of creating its own improved online TV streaming service. Such a service could be released in conjunction with an updated Apple TV product that industry watchers believe may released sometime this year.
Content delivery network providers serve content providers like Apple by delivering content to end users via a vast distributed system of servers stationed in various data centers. As noted by Streaming Media Blog, Apple currently uses CDN providers such as Akamai (NASDAQ:AKAM) and Level 3 (NYSE:LVLT) to deliver multiple types of content, including iTunes videos and software updates for the iOS and OS X operating systems. However, several new hires made by Apple and a recent earnings announcement from one of its major CDN providers suggests that this arrangement may soon be coming to an end.
Industry experts have told the Wall Street Journal that Apple's purchase of large chunks of bandwidth signal ambitions for a big project. Apple CEO Tim Cook hinted that the company would enter new product categories this year during the company's earnings call last week. Apple also recently updated its website to create a new section for its Apple TV set-top box, which had previously been relegated to the underused iPod section of the site. These are signs that an Apple television product is coming sometime in the near future, whether it be a souped-up version of the current set-top box or an iTV television set.
Creating a better, simpler television interface for users was a dream of former CEO Steve Jobs. Biographer Walter Isaacson reported that the late Apple CEO told him: "I'd like to create an integrated television set that is completely easy to use. It would be seamlessly synced with all of your devices and with iCloud. No longer would users have to fiddle with complex remotes for DVD players and cable channels. It will have the simplest user interface you could imagine. I finally cracked it."
There are other things Apple could use the bandwidth for besides the TV streaming service that Apple fans have been dreaming about for years. As more people use Apple's App Store, iCloud, and iTunes, Apple being its own bandwidth provider would allow the company more control over the quality of the data service it provides its customers. Other technology companies, including Google (NASDAQ:GOOG) and Facebook (NASDAQ:FB), have made similar moves to establish their own content delivery networks for a substantial portion of their content.
Bill Norton, the chief strategy officer for the International Internet Exchange, told the Journal that Apple's recent bandwidth purchases are enough to move hundreds of gigabytes of data per second. "That's the starting point for a very, very big network," he said. What that network will be used for remains to be seen, although Apple fans are likely fantasizing about an Apple TV and corresponding streaming service.
More from Wall St. Cheat Sheet:
Follow Jacqueline on Twitter @Jacqui_WSCS