What Did Apple and Samsung Spend Over $50B on in 2013?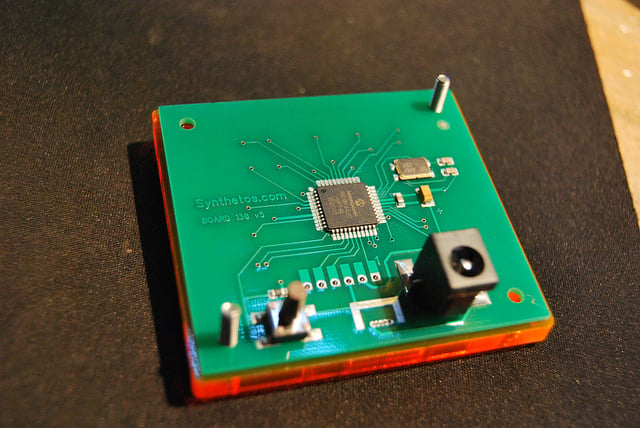 According to new research from Gartner Inc., Apple (NASDAQ:AAPL) and Samsung (SSNLF.PK) were the top buyers of semiconductor chips in 2013, together consuming 17 percent of the total chip demand in 2013 and spending a cumulative $53.7 billion on semiconductors during the year. That figure is up from the $7.7 billion the two companies spent on semiconductors in 2012.
"Samsung Electronics and Apple have topped the semiconductor consumption table for three years running, with their share of the design total available market rising from 12 per cent in 2011, to 17 per cent in 2013," said Masatsune Yamaji, principal research analyst at Gartner. "This increase clearly shows how fast the presence of these two companies has expanded over the last three years and why their decisions have technology and pricing implications for the whole semiconductor industry."
Eight of the top ten chip-buyers increased their demand for semiconductors during 2013. Chinese equipment manufacturers in particular will continue to demand more chips as they grow in emerging markets both in and outside Asia, Gartner said. Lenovo (LNVGF.PK) moved up into the fourth spot, and Huawei cracked the top ten for the first time in 2013. China's fast-growing smartphone market is fueling that demand, but Gartner said these Chinese equipment manufacturers are also in a good position to provide mobile technology to other emerging markets like Latin America and Africa.
The top ten companies on Gartner's list spent $114 billion on semiconductors, accounting for 36 percent of the worldwide revenue of semiconductor makers, up from the $105.1 billion and 35 percent seen in 2012.
While companies are spending more on semiconductors, there has been a decrease in demand for the chips since the market began shifting from PCs to mobile technology, which calls for fewer chips. Previous research from Gartner found that PC shipments fell 6.9 percent in the fourth-quarter of 2013, the seventh consecutive quarterly drop seen by the industry.
"In 2013, total semiconductor demand from the smartphone and media-tablet markets surpassed demand in the PC market," said Yamaji. "However, this consumer shift has caused a substantial decrease in total semiconductor demand over the last two years because there is far less semiconductor content in a smartphone and a media tablet than there is in a PC."
Yamaji also added what the firm believes semiconductors makers need to do in order to stay ahead of the game in the ever-changing tech market. "Wearable devices as well as 'Internet of Things' devices are the next growth drivers for hardware vendors that can offer the required energy saving technologies and energy harvesting technologies to realize these applications," he said. Yamaji also pointed to smart TVs and infotainment systems in cars as areas of potential growth for the semiconductor industry.
It has been rumored that Apple is looking for a new partner to make its latest A8 chip that will power future generations of the iPhone. Taiwan Semiconductor Manufacturing Co. is hoping to steal that work away from Samsung, which makes Apple's current A7 chip. Rumor has it that Apple wants to rely less on Samsung, which is its biggest competitor in smartphones, and move between 60 and 70 percent of its chip-making to the Taiwanese company by 2015.
More From Wall St. Cheat Sheet:
Follow Jacqueline on Twitter @Jacqui_WSCS