What Do BlackBerry's Investors Think of Its Future?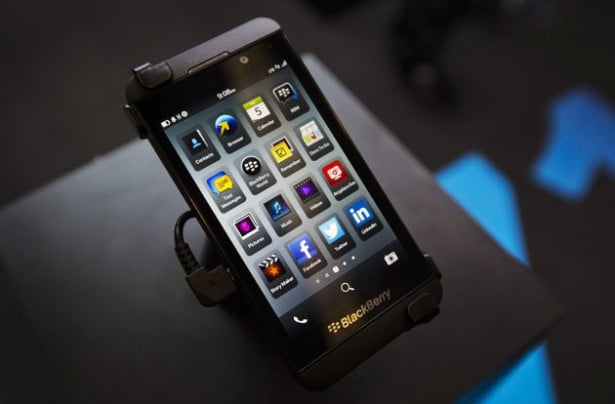 It's not yet conclusive what the maker of the BlackBerry (NASDAQ:BBRY) smartphone will do to stem its losses and make up much needed ground in the ever-evolving smartphone world that is now dominated by Samsung (SSNLF.PK) and Apple (NASDAQ:AAPL). What is evident is that BlackBerry's wheels are turning and change is on the horizon. The company announced Monday that a special committee has been sanctioned to consider BlackBerry's current options for the future, which include joint ventures, partnerships, asset sales, and a sale of the company itself.
Now that the Ontario, Canada-based company has finally admitted that a sale could be in the works, investors and shareholders are already making statements about their desired path of action. Especially vocal is BlackBerry's top shareholder, Fairfax Financial Holdings, with a 9.9 percent stake. Reuters reports that Fairfax wants the company to go private.

Alberta Investment Management Corp. is also eyeing the company's plans, saying it would consider its own investment if BlackBerry decided to go private, Bloomberg reports. AIMCo is responsible for pension funds for the western Canadian province and is based in Edmonton.
Reuters reports that Mark Wiseman, CEO of the Canada Pension Plan Investment Board — the second largest pension fund manager in the country — said he would also consider jumping aboard the BlackBerry train, illustrating once again that although the company hasn't grown the way Prime Minister Steve Harpers predicted it would back in 2012, several major Canadian firms still believe in BlackBerry's future.
BlackBerry's recent decline is not a shocking story, but it is one that remains unfortunate, considering the company was once the maker of the first smartphone in 2003. It continued to dominate the smartphone world until Apple and Google (NASDAQ:GOOG) made more of their presence known. Now, BlackBerry's share of the market has dropped to 5 percent after yielding an impressive 20 percent in 2009.
The Canadian company's admission to failure in the public sector is also one that is only fairly recent — in fact, within the last few months. Up until its latest earning report, the smartphone maker was still betting on its BlackBerry 10 devices to spur the turnaround it so desperately needed. Unfortunately, that report effectively noted that its efforts all but failed.
Now, CEO Thorsten Heins's smartphone maker must cut its losses and make big decisions. Though the BlackBerry head maintained as recently as early July that the company was doing fine and was on the road to a comeback, it now seems safe to say that those winds have changed.
Don't Miss: Analyst: Apple Set to Return to Growth.