What Does Microsoft's Patent Win Over Google Mean for Apple?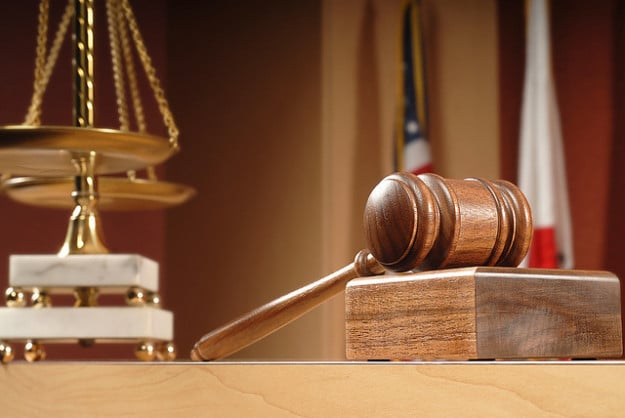 Google (NASDAQ:GOOG) is gaining quite the reputation for refusing the license its FRAND patents. On Wednesday, a judge in Seattle ruled in Microsoft's (NASDAQ:MSFT) favor on an ongoing patent dispute with Google's Motorola Mobility unit, reversing a previous ruling that determined Microsoft needed to pay royalties to Google for the use of its patents in its Xbox game consoles and some Windows installations, according to a report from Apple Insider.
Microsoft now basically has free reign to use Motorola's FRAND patents, and Motorola has been ordered to pay Microsoft $14.5 million in damages. FRAND patents are those considered to be essential to the tech industry and must be issued under Fair, Reasonable, and non-Discriminatory terms to competing companies.
The dispute began when Motorola asked Microsoft to pay 2.25 percent royalties on the Xbox and Windows products that used Motorola's patents. Microsoft pointed out that such a rate would amount to $4 billion a year and offered to pay $1.2 million per year instead. A judge ruled that Microsoft pay Motorola $1.8 million a year, but Wednesday's decision negates that ruling.
Apple (NASDAQ:AAPL) is currently embroiled in a similar case with Motorola, which accused Apple of violating 18 of its patents back in the fall of 2010. Apple promptly countersued Motorola, and both parties appealed a 2012 dismissal of the case. Apple and Google are due back in court on the matter next week, and the Microsoft win — along with Google's reputation for refusing to license patents fairly — could be good news for Apple.
Back in July, Google reached a settlement with the Federal Trade Commission after 25 competing companies and interest groups filed a complaint saying that Google's refusal to license patents fairly was damaging competition in the tech industry. The companies said that Google refused to negotiate fair terms and threatened legal action on anyone it deemed was infringing on its patent portfolio. The FTC said that Google must license the patents fairly and didn't make Google admit to any wrongdoing.
Patent expert Florian Mueller said that the ruling "rendered a verdict that makes Google (Motorola) a convicted patent troll." Sentiment against Google and its patent policies is high, which will only help Apple when it meets up with Google in court on Wednesday.
Follow Jacqueline on Twitter @Jacqui_WSCS