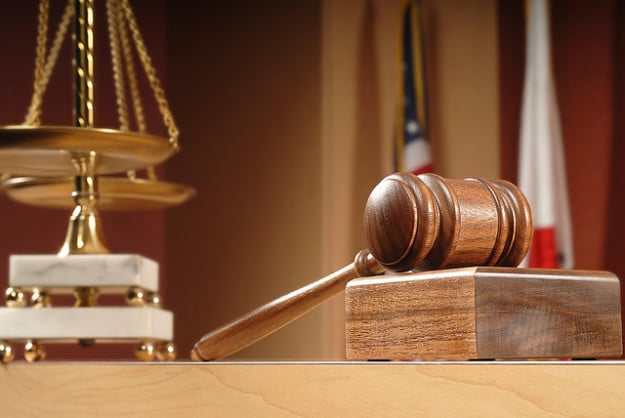 A Texas-based telecommunications company is suing Apple (NASDAQ:AAPL) over its use of the call forwarding feature found in its iPhone 5 and iPhone 4S smartphones reports Apple Insider. In its lawsuit that it filed earlier this week, Bluebonnet Telecommunications accuses Apple of infringing on its patent that covers a "Method and apparatus for determining the telephony features assigned to a telephone connected to a central switch."
Bluebonnet's patent dates back to 1996 and the company notes in its filing that the infringing features in Apple's smartphones "have no substantial use other than infringing" the patent. The telecommunications company also accuses Apple of taking "inadequate steps to determine whether it would be infringing the intellectual property rights of others" and being "willfully blind to the existence of the 511 patent."
Additionally, Bluebonnet accuses Apple of inducing its users to violate the patent by "providing instructions to their customers that explain how to use the features of the accused devices that are accused of infringement (specifically those features that allow call forwarding and the display of whether the feature is activated); and by touting the accused features of the smartphone."
The telecommunications company seeks a permanent injunction that would prevent Apple from infringing on its patent and a "Judgment that Apple accounts for and pays to Bluebonnet all damages to and costs incurred by Bluebonnet because of Apple's infringing activities."  This damages award would include "pre-judgment and post-judgment interest" as well as "reasonable attorney's fees and costs."
What are the chances that Bluebonnet could win this case? It's difficult to assess the merit of this company's case since the filing doesn't explicate the details of how Apple is specifically violating this patent. It's also not clear if Bluebonnet attempted to negotiate a settlement with Apple before resorting to the courts. However, Mac Observer notes that Bluebonnet has filed various patent infringement lawsuits against other tech companies, including Sony (NYSE:SNE) and Google (NASDAQ:GOOG).
The patent in question is U.S. patent No. 5,485,511 and the case is Civil Action No. 2:13-cv-00513, filed in U.S. District Court for the Eastern District of Texas. Here's how Apple stock is trading today.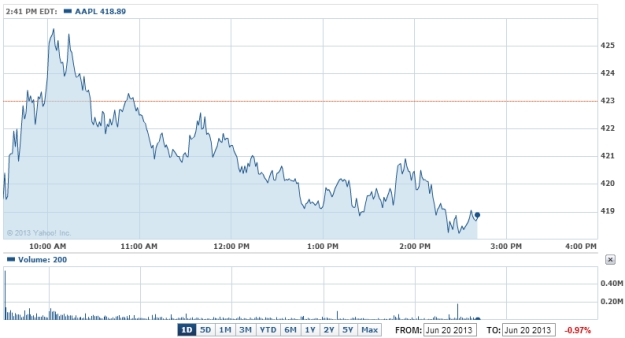 Don't Miss: Did Apple Just Double iPhone 4 Sales in China?
Follow Nathanael on Twitter (@ArnoldEtan_WSCS)