What Is Unique About Apple's Rumored Phablet?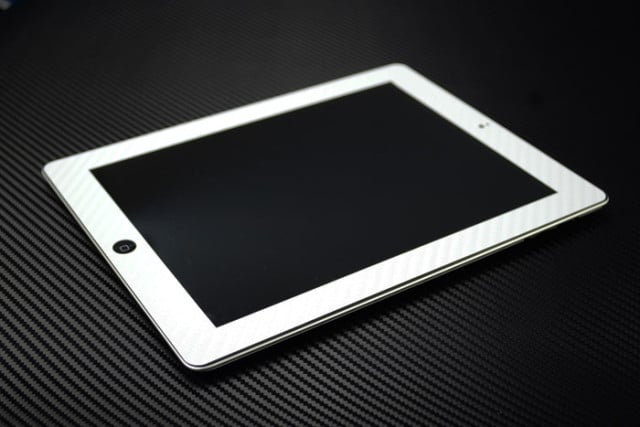 Rumors about a planned phablet device from Apple Inc. (NASDAQ:AAPL) seem to be piling up in the wake of the company's earnings report released on Monday.
According to a report from Apple Insider, Japanese magazine Mac Fan reported that Apple is planning to make an iPhone with a larger, 5-inch screen. The magazine referred to the device as the iPhone 6 and said that Apple would make the phablet thin enough that it could still be operated using just one hand.
Apple's commitment to the operation had made some skeptical about the possibility of the company making a large iPhone, and such an ability would set Apple's device apart from the phablet pack. The iPhone 5 models have a 4-inch screen, which was an increase from the 3.5-inches of the iPhone 4 models.
Apple Insider did point out that Mac Fan isn't known for publishing Apple rumors, so it doesn't have a prediction track record to judge its speculation on.
But some more well-known Apple analysts have backed up the large-screen iPhone claims. Analyst Ming-Chi Kuo of KGI Securities has also said that Apple could release an iPhone with a 4.5- or 5-inch screen sometime in 2014, but that it wouldn't likely go larger than 5 inches due to Apple's "unwavering principle of one hand use."
In a research note seen by Wall St. Cheat Sheet, Piper Jaffray analyst Gene Munster also said that he expects a large-screen iPhone within the first half of next year. Munster also predicted that an Apple TV and the anticipated iWatch would launch within that time frame.
Nokia Corp. (NYSE:NOK) launched its own phablet device — the 6-inch Lumia 1520 — at a media event held October 22, the same day that Apple debuted its new iPad lineup.
Samsung Electronics (SSNLF.PK) has also released devices with 5.7-inch and 6.3-inch displays. While phablets were initially dismissed as being too clunky, research from IDC has predicted that they could begin cannibalizing the market share of tablets as consumers continue to turn to smaller, cheaper, and more mobile devices for their computing needs.
Follow Jacqueline on Twitter @Jacqui_WSCS
Don't Miss: Americans Love Apple's iPhone 5C, Germans Prefer the iPhone 5S.