What Will Apple and Google Do With These Patents?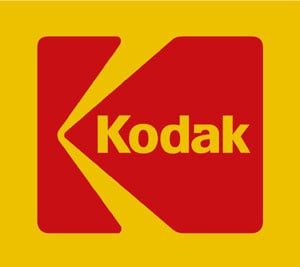 A bankruptcy court has approved Kodak's $525 million patent sale to a group made of Apple (NASDAQ:AAPL), Google (NASDAQ:GOOG), and other technology bigwigs, Bloomberg said. The deal is worth much less than the $2.5 billion value estimated by Kodak when the auction process began as part of its bankruptcy proceedings. Kodak filed for bankruptcy in January last year and began the auction of more than 1,000 patents related to the capture, manipulation, and sharing of digital images in August.
Should you buy or sell Apple's stock ahead of earnings this month? Our 20-page proprietary analysis will help you save time and make money. Click here to get your SPECIAL REPORT now.
The agreement was approved on Friday by U.S. Bankruptcy Judge Allan Gropper, who acknowledged that Kodak was "disappointed" in the price, but added that the photo company should stay "optimistic" because the case was moving forward. Kodak is hoping to exit bankruptcy by the middle of this year and emerge with a new focus on its commercial printing division.
Kodak was forced to agree to the lower price because it had earlier licensed these patents to other companies, making the portfolio less valuable that it believed. According to court documents, Kodak has already earned $3 billion from licensing its patents.
Start 2013 better than ever by saving time and making money with your Limited Time Offer for our highly-acclaimed Stock Picker Newsletter. Get our fresh Feature Stock Pick now!
Other than Apple and Google, the buying group consists of Microsoft (NASDAQ:MSFT), Amazon.com (NASDAQ:AMZN), Facebook (NASDAQ:FB), Adobe (NASDAQ:ADBE), Research In Motion (NASDAQ:RIMM), Samsung (SSNLF.PK), Fujifilm, HTC, Huawei, and Shutterfly (NASDAQ:SFLY). While Apple and Google had previously led competing groups in the auction, the two rivals ultimately decided to join forces under the direction of intellectual property aggregators Intellectual Ventures and RPX. Existing patent lawsuits between Kodak and Apple, RIM, Fujifilm, HTC, Samsung, and Shutterfly, have also been deemed resolved under the deal.
Don't Miss: Can Google Beat the Bears and Outperform in 2013?