What Will Apple Do With Its Newly Improved OLED Display?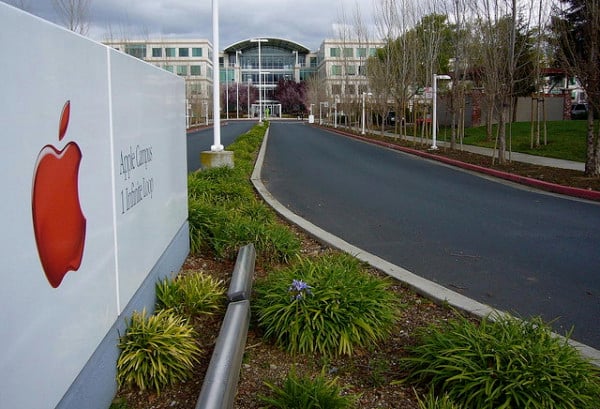 Is Apple (NASDAQ:AAPL) exploring the use of OLED displays for an iWatch or similar type of flexible wearable tech product? OLED (organic light-emitting diode) technology is especially well-suited for flexible display purposes since it can be fabricated on a thin plastic substrate.
On the other hand, OLED displays also have shorter lifespans than other types of displays due to the use of organic materials, and they typically do not perform well in bright ambient light environments. Apple CEO Tim Cook expressed his skepticism about Apple's potential use of OLED displays at an investor conference earlier this year.
"If you ever buy anything online and really want to know what the color is, as many people do, you should really think twice before you depend on the color from an OLED display," said Cook via CNET. He also noted the color saturation of OLED is "awful" compared to Apple's Retina displays.
However, a recently granted patent suggests that Apple has solved the OLED problems that Cook was referring to reports Patently Apple. In a patent titled, "Organic Light Emitting Diode Display Having Photodiodes," Apple outlines a method to extend the life of "aging OLEDs: and to improve OLED display visibility in bright ambient light environments by using "photodetectors" embedded throughout the display.
Every photodetector will automatically adjust the display brightness and color in the area immediately surrounding it. If the color and brightness of a particular area of the screen is fading due to the breakdown of organic material, the photodetector will make "driving strength adjustments to the OLEDs in each zone independent of other zones." This will extend the overall life of the OLED display as well as keeping the color quality uniform throughout the screen.
Similarly, if the photodetectors sense a bright ambient light environment, it will increase the brightness of the screen for improved visibility. Likewise, if the display is being viewed in a low-light setting, the photodetectors will automatically adjust the display settings for optimal viewing.
Another embodiment uses the embedded photodetectors as proximity sensors. This would allow the screen to automatically shut down when the display is close to a user's face during a phone call.
Although it is not known when Apple will begin using its newly improved OLED technology, recent rumors suggest that the Cupertino-based company is hard at work on a new wearable tech device that may incorporate a flexible display screen. According to insider sources cited by Mark Gurman at 9to5Mac, Apple has assembled a specialized team of experts that includes medical sensor specialists, fitness experts, and hardware and software engineers.
Follow Nathanael on Twitter (@ArnoldEtan_WSCS)
Don't Miss: Munster on Moto X: iPhone Has Nothing to Worry About.