What Will BlackBerry's Patent Riches Yield It?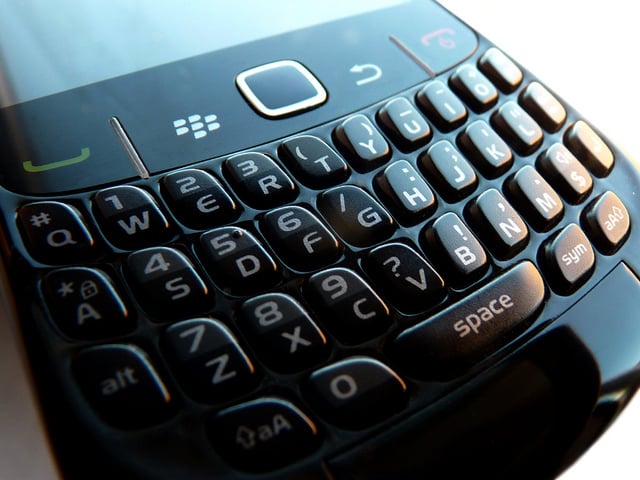 New evidence shows that although BlackBerry's (NASDAQ:BBRY) future remains precarious, its past was solid — and because of that, the numbers behind a big private sale are startlingly high, making BlackBerry an increasingly attractive sell.
While some would argue that most projects BlackBerry is carrying out now are wrong (read: Blackberry 10 devices), the smartphone giant did many things right in the past, and it may soon reap the benefits of those actions. The company's patent portfolio is especially impressive, and it has lead analysts to publish a notable valuation of it if Blackberry does indeed decide to go private.
According to The Wall Street Journal, analysts at Scotiabank shared their estimates Tuesday and made forecasts as for how much Blackberry could sell for in the future even if it doesn't succeed with its current line of BlackBerry 1o devices in an effort to catch up with competitors like Apple (NASDAQ:AAPL) and Samsung Electronics (SSNLF.PK).
Scotiabank analysts point to BlackBerry's patent portfolio as a driver of significant profit for the company, which is currently valued by the market at a little less than $5.5 billion. When BlackBerry bought most of its big-profile patents like the Nortel patent portfolio in 2011, big-name companies like Apple and Microsoft (NASDAQ:MSFT) were also in the midst of significant patent buys.
These players were willing to pay top dollar for the products, driving up their valuations — so even though Scotiabank's valuation of Blackberry's patents are on the conservative side, now that we're out of the 2011 valuation era, analysts still believe the smartphone company's patents could go for $2.25 billion of the $5.5 billion.
The Wall Street Journal highlights the forecast in its report:
"We have been suggesting a value of roughly $2.25B based on a discount to what was paid for the NortelNRTLQ +33.33% patents, given the sale of those patents occurred at a particularly opportune time. Again, those patents sold for roughly $1M each and the Motorola patents sold for roughly $735K. Given that BlackBerry maintains roughly 5,136 patents, to get to our $2.25B number the patents would have to sell for $438K each or a 40% discount to the Motorola patents and an almost 60% discount to the Nortel patents."
The impressive valuation illuminates how illustrious BlackBerry's patent portfolio still is, even compared to patents held by Apple, Google (NASDAQ:GOOG), and Nokia. What's even more notable is that BlackBerry's patents are predicted to live a longer life than those of their competitors, and thus could mean an even more lucrative buy for interested firms.
Thus, coupled with a a patent portfolio of about $2.5 billion, BlackBerry's $2.8 billion in cash and short-term investments are starting to look more attractive and could convince the smartphone giant to soon agree to go private, making for some very happy investors.