What's Apple's Big iPhone 5S Change?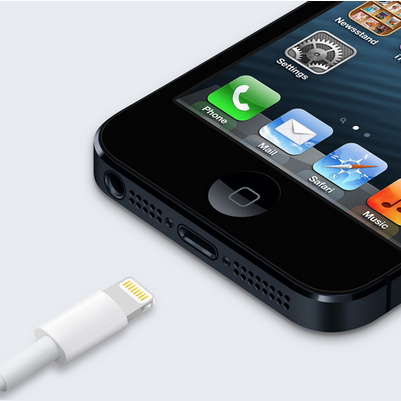 Has Apple (NASDAQ:AAPL) finally solved its physical home button problems on the next generation of the iPhone? Since it is pressed every time the device is used, the iPhone's home button is one of the most repaired parts of Apple's flagship smartphone. Although Apple Stores can already easily replace any broken physical home buttons on the current iPhone, this new type of home button will eliminate even that minor in-house repair inconvenience.
An unconfirmed report from Taiwan's TechNews website via Cult of Mac states that Apple is planning on replacing the iPhone's physical home button with a sapphire crystal capacitive touch button that will also function as a fingerprint sensor. Apple has been rumored to be developing a fingerprint sensor for the next iteration of iPhone ever since it bought AuthenTec, a mobile and network security company, last summer.
The sapphire crystal material is essential if Apple is planning on installing a fingerprint sensor on the iPhone 5S since the button must remain unscratched in order for the sensor to properly read a user's fingerprint. Sapphire crystal is almost as hard as diamond and is the same material that Apple used to cover its iPhone camera lens.
Although AuthenTec specializes in many types of embedded security solution technologies, Apple seemed primarily interested in AuthenTec's patent for a fingerprint sensor technology. Wells Fargo (NYSE:WFC) analyst Maynard Um believes that Apple will use AuthenTec's fingerprint sensor technology in the iPhone 5S, either as a way to unlock the phone or a method of processing payments.
Besides eliminating a vulnerable moving part, Apple's introduction of a capacitive touch button could also allow designers to further expand the possibilities of Apple's minimalist design philosophy. The Taiwan-based TechNews also reports that the iPhone 5S will debut in August or September, along with a low-cost iPhone model.
Here's how Apple (NASDAQ:AAPL) traded on Wednesday: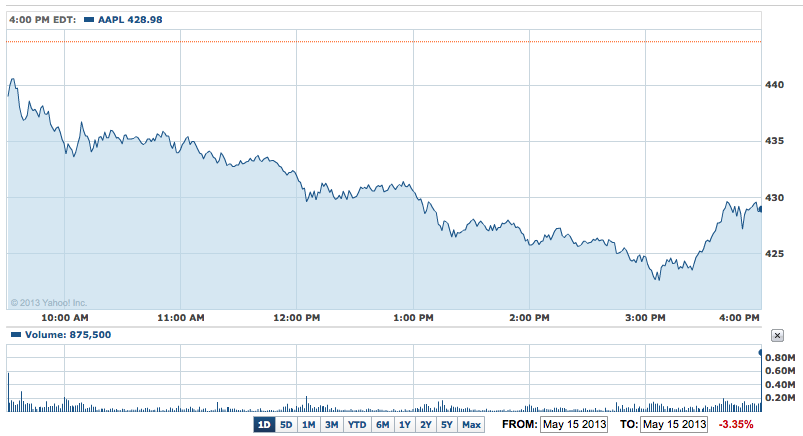 Don't Miss: Why Is Apple Cheating On Foxconn?