What's Behind Apple's High Warranty Accruals?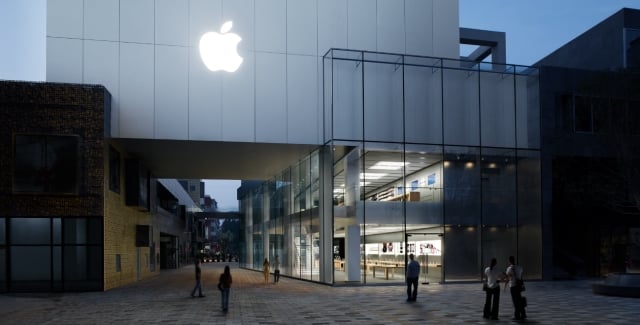 What caused Apple's (NASDAQ:AAPL) warranty expenses to increase last quarter? Apple's warranty accruals as a percentage of revenue rose to 3.7 percent in the September quarter from 2.1 percent in the June quarter, reports Chuck Jones at Forbes. The overall 2.9 percent of revenue warranty accrual rate in fiscal 2013 was also higher than the usual percentage of 1.4 to 1.5 percent seen in the previous three fiscal years.
According to Jones, this is an unusually high yearly warranty cost for Apple since — excluding 2008 — the company's warranty accruals as a percentage of revenue has never exceeded 2.0 percent since 2001. However, at least some of the increase this year can be attributed to Apple's warranty policy adjustments in China.
In March of this year, the state-run China Central Television program accused Apple of giving Chinese customers a lower level of post-sales customer service than it gives to customers in other markets around the world. After Apple failed to give much of an initial response to this criticism, the Chinese government followed up with several other attacks. Apple finally ended the controversy when CEO Tim Cook issued an apology and adjusted its iPhone return policy in China. Instead of providing refurbished substitutes or repairing the devices, Apple now offers brand new replacements for iPhones under warranty in China.
This warranty policy change helped to decrease Apple's gross margin in the March quarter. As stated in the company's 10-Q filing earlier this year, "Accruals for product warranty for the three months ended March 30, 2013 include $414 million associated with product sales in prior fiscal periods reflecting the impact of changes to certain of the Company's service policies and other estimated warranty costs. Of this amount, $224 million is associated with product sales in the first quarter of 2013, and the remainder is associated with product sales in 2012."
On the other hand, the warranty changes for China do not seem to explain the higher warranty expenses in Apple's September quarter. Apple's revised China warranty policy went into effect during the June quarter. However, that quarter's warranty accrual rate was only 2.1 percent, while the September quarter inexplicably increased to 3.7 percent.
Jones believes there could be several possible causes for Apple's increased warranty expenses. The Cupertino-based company's products may have become "less reliable." It is also possible that the increased complexity of Apple's products is making them more likely to malfunction. Finally, Jones wondered if Apple had made any further changes to its warranty policies that would explain the additional expenses. Here's how Apple has traded over the past five trading sessions.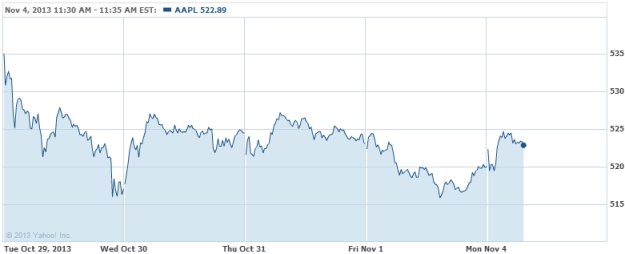 Follow Nathanael on Twitter (@ArnoldEtan_WSCS)
Don't Miss: Tim Cook on Anti-Discrimination Bill: 'Matter of Basic Human Dignity'.