What's in Store for BlackBerry? Who Knows, But It's Planning Ahead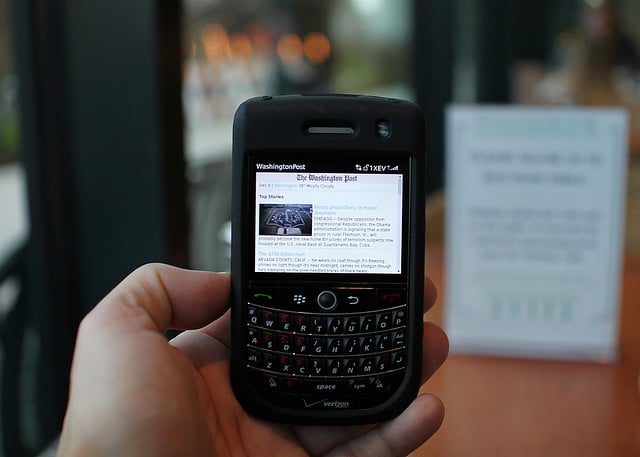 Years ago, BlackBerry (NASDAQ:BBRY) had little to say about its home nation's foreign investment regulations and the Investment Canada Act. But then again, years ago, BlackBerry was the world's top smartphone maker, and if that realization says anything, it's that time changes everything.
These days, the Canadian smartphone company isn't doing too hot, and that's why it's now working to address foreign-takeover issues in case acquisition problems end up presenting themselves. According to Bloomberg, BlackBerry is meeting with lawmakers to discuss the options it has with the Investment Canada Act, especially now that it is growing increasingly unlikely that a local investment firm will be able to pull off an acquisition.
The legislation in question is that which determines rules for foreign acquisitions of Canadian companies, and because the nation's government automatically reviews any takeover bid of more than $344 million, BlackBerry is preparing itself for the reality that it could just be the next company to undergo assessment.
BlackBerry has been battling a dropping stock price ever since it started losing ground to Apple Inc. (NASDAQ:AAPL), Google (NASDAQ:GOOG), and Samsung Electronics in the smartphone footrace. After the failure of the Canadian company's last ditch effort to roll out an appealing product with its line of BlackBerry 10 devices earlier this summer, it became clear that BlackBerry might have to sell — and that's where Prem Watsa, the boss of the company's largest shareholder, came in.
Speculation grew that Watsa and his firm, Fairfax Financial Holdings, might work to orchestrate a BlackBerry rescue deal ever since Wasta departed from the company's board after only eight months. Now it's looking less and less likely that the investment firm will be able to pull of the acquisition, and that's because they're having trouble finding Canadian pension fund managers willing to support a deal.
That means BlackBerry will need to look beyond its nation's four borders to secure a sell, and that could mean difficulties for the company as it combats Canada's international investment regulation. According to Anthony Baldanza, a partner at law firm Fasken Martineau DuMoulin LLP, government officials will recognize that BlackBerry is a major corporate spender and employer for Canada. However, its situation has also changed drastically over the years, and thus, the government may be more willing to compromise.
It still remains unclear who, if any, will eventually secure new rights to BlackBerry's impressive patent portfolio and suffering hardware business — but those in speculation include Lenovo, the world's largest personal-computer maker, and possibly even Microsoft (NASDAQ:MSFT).
Both companies have yet to comment on a possible deal but Microsoft's recent acquisition of Nokia's (NYSE:NOK) phone business have spurred rumors that the company could plan on pairing with BlackBerry, and analysts also believe that a U.S. company's acquisition of BlackBerry would gain more support by Canada's government over a Bejing-based Lenovo deal.
Still, any acquitision presents its own difficulties, and everything is all speculation up to this point. BlackBerry bankers JPMorgan Chase & Co. and RBC Capital Markets have remained mum about what the future of their client will hold, and for now, all we know is that it's an uncertain one.
Investing Insights: What's In Store for Microsoft Stock?