What's the Deal With These iPad Deals?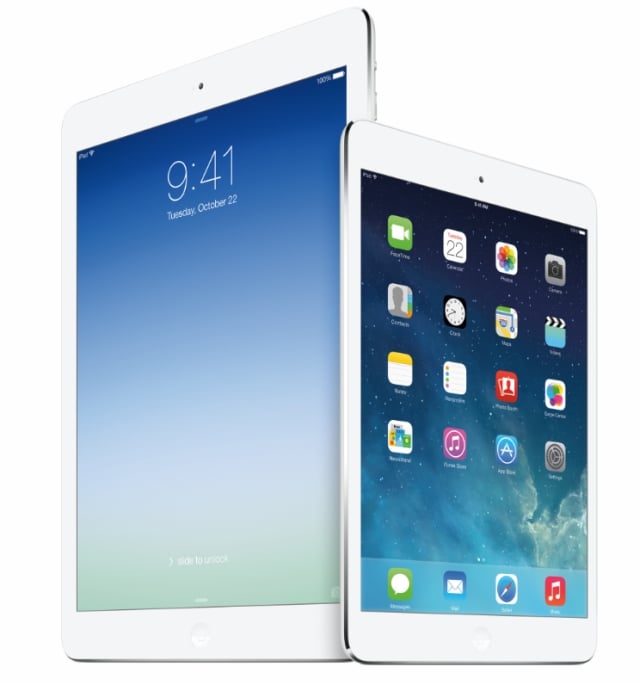 For those in the market for a new tablet or looking for the right holiday gift for family and friends, sales on Apple's (NASDAQ:AAPL) iPad may make it a good choice in the coming days. Staples (NASDAQ:SPLS) has posted on its webpage that the Apple iPad Air is on sale for $449, down from $499 — a $50 savings. Staple's Apple iPad with Retina display is on sale for $130 off at $499. Staples also has a sale on the Apple iPad mini, reduced to $499 as well for a savings of $60.
Best Buy (NYSE:BBY) has announced a Black Friday sale on the Apple iPad 2 with Wi-Fi and 16 GB cuts $100 off the price, taking it down to $299.99 with the doorbuster deal. Target (NYSE:TGT) online sales have brought the price of the iPad Air down to $479, a $20 savings from $499.99. It also has cut the Apple Retina iPad down from $629 by $50 to $579. According to Reuters, the first model of the Microsoft's (NASDAQ:MSFT) Surface is available at Best Buy for $199 as well, in case you want to diverge form Apple products.
Apple itself is showing hints of a sales to come on its Australia webpage, with a "one-day Apple shopping event" to come on Black Friday, November 29. It's possible that Apple sales may be so common — especially in the Retina iPad — because of a "burn-in" problem with the LCD panel in the Retina display iPad mini, though there are certainly other iPad models going on sale.
Gift cards also appear to be a big thing with retail sales now too, and Reuters reports that Target will be giving $100.00 gift card with the purchase of an iPad Air, $75 cards for the original iPad Mini, adn $100 for the Retina Mini. Wal-Mart (NYSE:WMT) is giving a $100 gift card when customers buy an original iPad Mini. Radio Shack (NYSE:RSH) is even getting in on the card trend, with a $50 Visa gift card when you purchase an iPhone.
PC World reports that Wal-Mart will also be selling a 7-inch RCA tablet for $49 and ToysRUs will sell a tablet from Polaroid for $50 — but notes that he quality of such tablets is as cheap as the sale prices. When perusing the sales of Target, Wal-Mart, Best Buy, Staples, and all the rest, keep in mind that some deals are better than others — have an eye on what the most recent list prices have been for electronics because retailers will often fool you.
Don't Miss: The iPhone 6: Just How Different Could It Be?