When Are Apple's Next iPads Coming?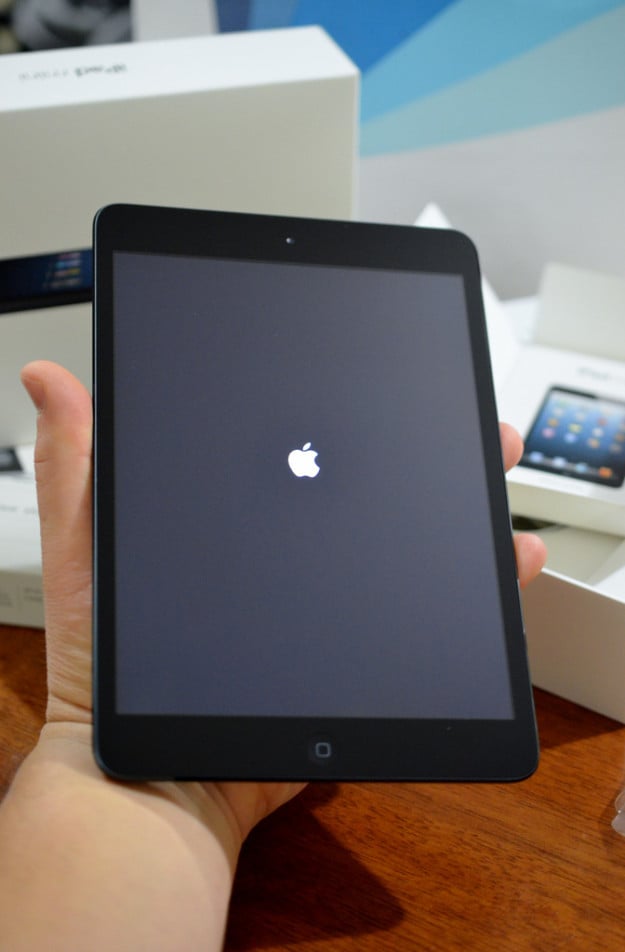 The time for Apple's (NASDAQ:AAPL) next iPad may be nearing, but it could just be the full-size iPad and not the iPad mini. Some signs are pointing toward a September launch for the fifth-generation iPad, but the next iPad mini could have to wait longer.
The suggested launch of the iPad comes from a report by the Taiwanese tech publication DigiTimes, which has had a spotty track record for accuracy on these types of reports. According to the publication, supply chain sources have indicated details on the stage of production for the device and on various aspects of the device itself.
DigiTimes said the fifth-generation iPad would be 9.7 inches, have a single LED tube as a back-light for its Retina display, and would have improved battery-life. Many are expecting the device to also be thinner than previous models, and KGI Securities analyst Ming-Chi Kuo believes it will also be 25 percent lighter.
If the publication is accurate, pilot production of the devices should be at a level sufficient for the initial launch, and suppliers are just waiting on shipment estimates to arrive from Apple. These estimates could come as early as the end of July.
It wouldn't be terribly surprising if Apple launches the iPad in September. The fourth-generation iPad was launched in October, which puts the two devices just about one year apart. However, it's hard to assume what a regular product cycle should be, as the fourth-generation iPad was launched within six months of the third-generation device.
Apple's second-generation iPad mini might require more patience or disappointment. It was suggested in DigiTimes that the next iPad mini could come out in the fourth quarter of the year or it could come out without a Retina display, which could prove a major diappointment for fans of the product.
Apple's Retina display is one of the signature marks of the company's emphasis on aesthetic quality. Some of Apple's competitors are now building devices with displays that top the pixel density and resolution — key factors in visual quality of displays — of Apple's Retina displays. So if Apple keep its iPad mini line shackled with sub-par display technology, it could lose an edge to competitors in the smaller tablet market.
For the company to go ahead and give the iPad mini the Retina display technology, it sounds as if Apple will have to delay the product, keeping it from launching side-by-side with the next full-size iPad. Nonetheless, these are only two products in the slew of devices Apple fans are anxious to see launch in the second half of the year. If devices are hot and popular enough, shares of Apple could see an exciting turnaround.
Follow Mark on Twitter (@WallStMarkSheet)
Don't Miss: Is Apple Gearing Up to Reignite Investors' Hunger?