Where is Apple Spending Its Money?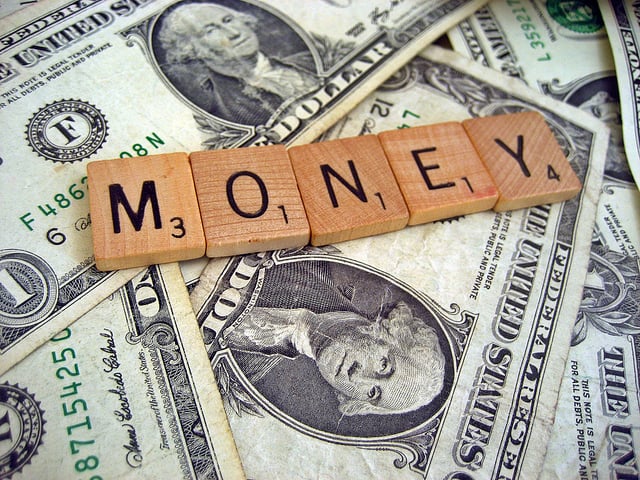 Although Apple's (NASDAQ:AAPL) enormous $145 billion-plus cash reserves have given the company a somewhat miserly reputation on Wall Street, not all of the Cupertino-based company's money is being saved for a rainy day. In fact, Apple's capital expenditure has actually grown to $10 billion in the current fiscal year.
Sterling Wong at Minyanville notes that Apple has spent a staggering $21.1 billion on capital investment since the debut of the iPhone in 2007. This total amount includes $8 billion in 2012 alone. So what has Apple been spending its money on?
Apple CFO Peter Oppenheimer already revealed earlier this year that "we expect to spend a little bit under $1 billion in retail stores and the other $9 billion is spent in a variety of areas. We're buying equipment that we will own that we will put in our partners' facilities. Our primary motivation there is for a supply, but we get other benefits as well."
Similarly, Horace Dediu at Asymco believes Apple is protecting its supply chain by acquiring its suppliers' key production facilities and equipment. He speculates that Apple may even be discreetly financing Sharp's production facilities via "a pre-payment of components." By financing Sharp through a pre-order payment, Apple is able to keep this expenditure listed as an "off-balance sheet" commitment while ensuring the continuity and stability of its supply chain.
However, former Nomura analyst Richard Windsor thinks it is odd that Apple would be growing its production capabilities while its overall growth has slowed. "There's no reason for carrying on to build huge infrastructure to deliver all of this hardware. So they are at a point where probably whatever capacity they have is adequate," argues Windsor via Minyanville.
Rather than expanding its production capabilities, Windsor believes Apple is actually investing money for an expansion of its "digital life" services. According to Windsor, "Apple is spending vast amounts of money on developing in-house and building server farms to build their own services. They need services to maintain their differentiation five years down the line when hardware becomes a commodity." Here's how Apple has traded over the past week.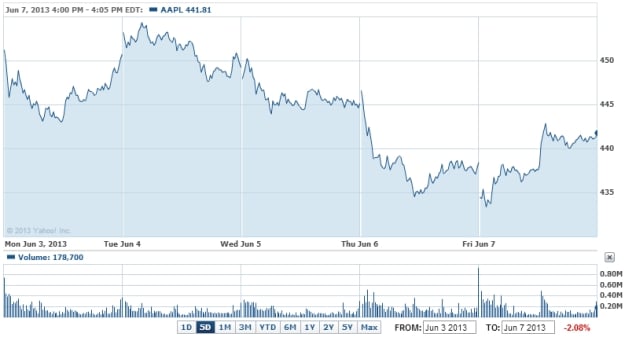 Follow Nathanael on Twitter (@ArnoldEtan_WSCS)
Don't Miss: Did Google Just Help Apple in the E-Book Trial?