Where Should You Buy the New iPad Air?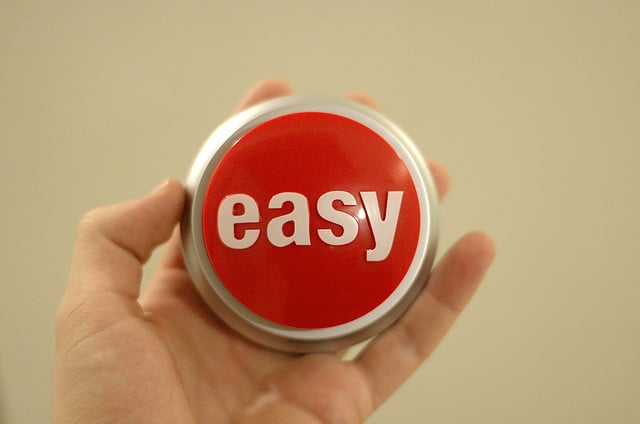 If you're looking to get the best deal on Apple's (NASDAQ:AAPL) new iPad Air released on Friday, Wal-Mart (NYSE:WMT), Best Buy (NYSE:BBY), and Staples (NASDAQ:SPLS) are the places to go, 9to5Mac says.
Wal-Mart typically offers a $20 discount on new Apple devices, 9to5Mac reports, which puts the 16-gigabyte iPad Air at $479. Best Buy and Staples have announced that they will match Wal-Mart's price. Staples is offering the $479 price on its website as well as in-store, while Best Buy will only match that price in-store if customers show some sort of proof of Wal-Mart's lower price, like the retailer's announcement or an ad. Apple is offering the same discount at its Apple Store locations if proof of the Wal-Mart price is provided.
RadioShack (NYSE:RSH) said it will not be offering the $479 price and will instead sell the tablets at the suggested $499, although the store will be increasing its trade-in values for older iPads.
The iPad Air went on sale in the U.S. Friday morning after it hit the shelves in other countries around the world on Thursday. According to Apple Insider, the device has already sold out in Hong Kong. As for the U.S., the fact that Apple is allowing customers to make personal pickup orders suggests that there's enough of the devices to go around.
9to5Mac has also said that plenty of the tablets will be available in Apple Stores and other retailers, so it looks like customers interested in one of the tablets won't have to worry about the same kind of shortages that were seen with the release of the iPhone 5S in September.
The new tablet has gotten rave reviews claiming that along with its ultra-thin dimensions, it's also twice as fast and powerful thanks to its new A7 processor. Apple has touted the device as the lightest tablet of its size on the market, weighing in at just 1 pound, and the company is hoping these improvements will encourage consumers to swallow the high price tag.
Follow Jacqueline on Twitter @Jacqui_WSCS
Don't Miss: Japanese Carrier Sees Quarterly Revenue Spike Thanks to Apple's iPhone.