Which New Apple Products Will Be in Supply for the Holidays?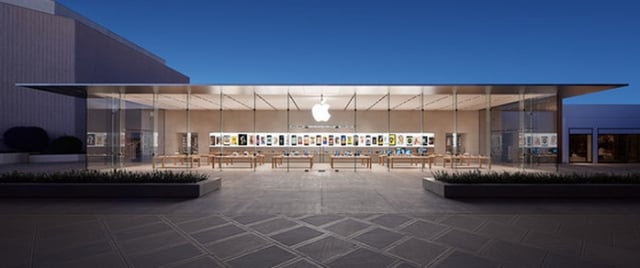 Apple Inc. (NASDAQ:AAPL) is adding some new companies to its supply chain, people familiar with the matter told The Wall Street Journal, as the company seeks to boost production to more adequately meet consumer demand for its products.
The sources said to the Journal that Apple will move production of the iPhone 5C to the Taiwan-based Winstron Corp. before the end of the year so that main Apple supplier Hon Hai Precision Industry, also known as Foxconn, can focus on making the iPhone 5S, which has been in short supply since its release in September. Apple will also bring on Compal Communications Inc. as a supplier for its iPad mini starting next year. Although Compal Communications hasn't received an official order from Apple for iPhone production, it has already reserved a plant to start making iPhones, the Journal reports.
"Apple has raised this quarter's iPhone 5S orders from Hon Hai as demand has been stronger than expected. But it takes time to boost production capacity and Apple can't find other assemblers to increase production to meet demand immediately," one Hon Hai executive who declined to be named said to the newspaper.
Meanwhile, Cantor Fitzgerald has released its Apple Barometer report, seen by Wall St. Cheat Sheet, which measures the activity of Apple's key Taiwanese suppliers. The firm found that October sales rose 11 percent versus September, and it expects the month to be the strongest October measured in eight years of performing the Apple Barometer reading.
The firm also said it expects Apple to release its iPad mini 2 with Retina display no later than Black Friday, but the device is likely to face supply constraints through the holidays, which could have a negative affect on Apple's potential sales of the devices. The iPad mini 2 is generally expected to perform better than the iPad Air that was released over the weekend, as the iPad mini has proven more popular than the full-size iPad. However, if there's not enough of the devices to go around, it could lead consumers to buy from another brand.
Since Compal Communications isn't expected to start making iPad minis until next year, adding the company as a supplier won't help Apple's immediate holiday sales problem. But moving the iPhone 5C production to Winstron and allowing Hon Hai to focus on the 5S before the end of the year could make the smartphone more readily available for holiday shoppers.
Follow Jacqueline on Twitter @Jacqui_WSCS
Don't Miss: Who's Ahead in Smartphone Subscriber Growth?