Who Else Is Losing Hope in BlackBerry?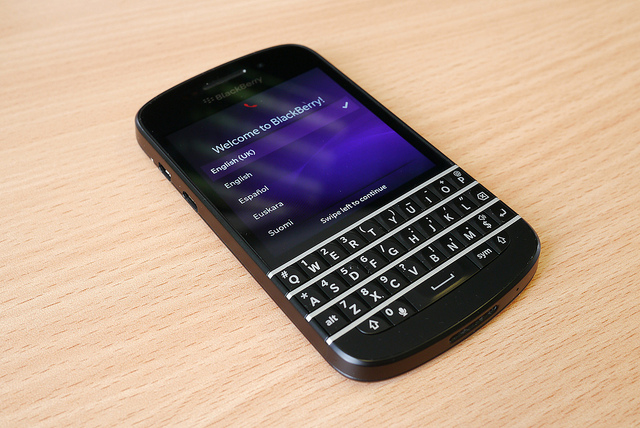 BlackBerry (NASDAQ:BBRY) has lost the support of one of its founders, as former CEO Mike Lazaridis has reduced his remaining stake in the company after BlackBerry gave up on a decision to sell itself and instead installed new CEO John Chen and obtained $1 billion in financing from Fairfax Financial Holdings.
According to a regulatory filing seen by Bloomberg, Lazaridis sold over $26 million worth of his stock in BlackBerry this week, leaving him with 26.3 million shares or a 4.99 percent stake in the company's outstanding shares. Lazaridis was one of the many parties considering a bid on BlackBerry when the company was still up for sale.
Back in November, BlackBerry made the surprise announcement that it would abandon plans to sell itself and instead undergo a massive restructuring under a new CEO in an attempt to pull off a massive turnaround. Lazaridis is only the latest person to lose faith in the struggling smartphone maker, customers have been ditching the company's devices and services, and many feel bankruptcy for BlackBerry is imminent.
BlackBerry reported third-quarter financial results last week that showed the company is still bleeding cash, but its restructuring efforts appear to be underway. Revenue fell 24 percent on the quarter and 56 percent on the year to $1.2 billion, below the mean analyst estimate of $1.59 billion. Adjusted losses from continuing operations fell to 67 cents per share, below the mean analyst estimate of 45 cents per share.
There does seem to be some good news for BlackBerry on the horizon. Last week, the company announced a deal with Apple (NASDAQ:AAPL) supplier Foxconn that will involve Foxconn building and developing some BlackBerry devices. Though BlackBerry's most recent line of smartphones running on the BlackBerry 10 operating system were a massive failure, this deal will make the company less vulnerable to future inventory write downs. Investors showed a positive reaction to the deal, with BlackBerry's stock rising on Friday after the deal was announced.
More from Wall St. Cheat Sheet:
Follow Jacqueline on Twitter @Jacqui_WSCS