Who Gets Caught in the Crossfire if Google Tosses Its Cookies?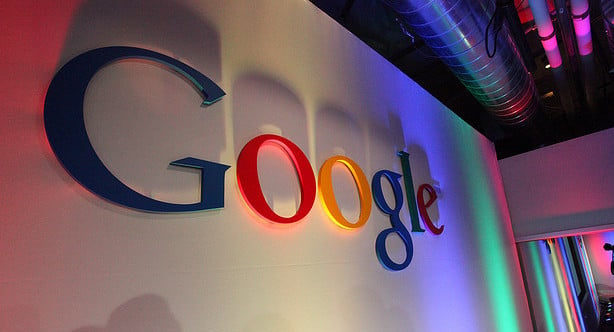 Google Inc. (NASDAQ:GOOG) may be gearing up to toss its cookies soon, but Internet browsers shouldn't get too excited, because many critics maintain that the move won't benefit consumers — it'll only put more power in the hands of the tech giant.
Google is not only the world's largest Internet search company, it is also the leader in online advertising. That means advertisers depend considerably on the site to track Internet browsing activity in order to perfect their marketing efforts. But now, according to USA Today, Google is in the process of upending its strategy for tracking online activity. New reports claim that the company is developing an anonymous identifier for advertising, called AdID, that will allow Google to ditch its cookies and give users more control over how they browse the Web.
Advertisers will still have access to AdID once they agree to basic guidelines, but the move away from cookies is still likely to be initially welcomed by consumers after the technology has provoked significant privacy concerns as of late.
Google has yet to make its new proposal public, but once it gains traction, it's likely to have serious implications for the rest of the digital advertising industry. Google Chrome's rival in the browser world, Apple's (NASDAQ:AAPL) Safari, already blocked third-party cookies in 2003, but now that Chrome has surpassed Safari, Mozilla's Firefox, and Microsoft's (NASDAQ:MSFT) Internet Explorer in terms of browser popularity, it is increasingly important to consumers that Google, too, jumps on board the anti-cookie train.
But Google's new strategy might not be all good, and the USA Today report Tuesday explained how it is actually viewed by critics as potentially detrimental to consumers.
Third-party cookies, those of which are employed by Google, are placed on users' computers not by the companies that run the websites but by the businesses that collect data on browsing activity. The information is important to advertisers because it helps ensure that their online ads are relevant to the consumers they're targeting, but cookies have raised privacy concerns that users are losing more and more control of what information these advertisers have access to.
That's why AdID seems like a better option for many — because it gives users more control over how they are tracked. However, USA Today also said users end up giving more power to the company that is running the program, and that's where critics are alarmed.
Zach Coelius, CEO of ad technology firm Triggit, asserts in the USA Today report, "Restricting third-party cookies isn't going to make relevant advertising go away; it just hands more power to big companies."
That reflects a concern for many, especially because the companies Coelius mentions obviously include Google and Apple, two of the largest technology companies that are undoubtedly gaining more and more power over the tech world. Apple has already dropped these third-party cookies, as mentioned before, and thus already has some of that power. Now, if Google does the same, consumers might not have cookies to worry about, but they'll have to navigate other concerns, too. Pretty soon, the power dynamic could be significantly altered.
Thus critics, including many advertisers, are already campaigning against the AdID technology. They would like to share that user power, rather than hand it over to a few large companies. The advertising industry, represented by the Interactive Advertising Bureau, is actively combatting not only Google but also Apple and Mozilla for potential third-party cookie blocking, and the IAB's adversaries could increase if more companies follow Google's lead.
Luckily for the Mountain View, California-based company, it already has enough power to muscle through the chaos and make its own decisions. Now, we'll just have to wait and see if Google's rumored developments ring true.
Don't Miss: 7 New iOS 7 Features to Look Forward To.