Who Is Controlling BlackBerry's Fate?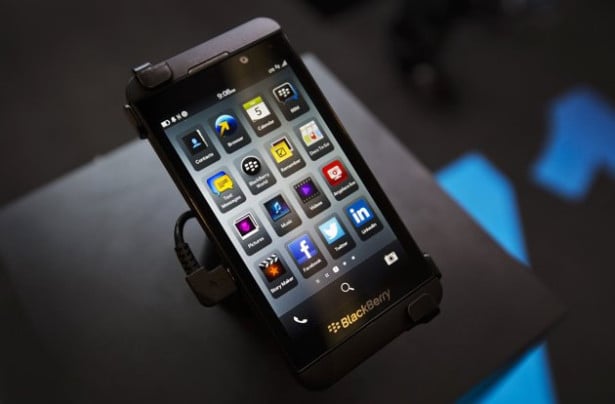 After announcing Monday that it was exploring several "strategic alternatives," including the possibility of going private, BlackBerry's (NASDAQ:BBRY) future is uncertain for the time being. But that hasn't stopped analysts from speculating which companies could be interested in taking BlackBerry private, and Fairfax Financial Holdings is considered a front-runner by many.
While no official announcements about Fairfax's interest in BlackBerry have been made, Fairfax CEO Prem Watsa stepped down from BlackBerry's board after the company's announcement was made Monday, citing a possible conflict of interest. Fairfax is BlackBerry's largest shareholder, with a 9.9 percent stake in the company. Analysts cited by Reuters are saying that any company interested in getting a chunk of the struggling smartphone maker will need Fairfax on its side.
"I would imagine that if Fairfax says they are against a particular deal, that would carry a lot of weight, beyond just the 10 percent that they control," Richard Steinberg, head of Fasken Martineau's securities and mergers and acquisitions group in Toronto, told Reuters. Analysts have surmised that Fairfax could team up with Canadian pension funds or banks to take BlackBerry private for between $15 and $17 per share.
According to a report from Reuters, technology companies and private equity firms will be swarming BlackBerry for a piece of its assets. Tech companies like Apple (NASDAQ:AAPL), Google (NASDAQ:GOOG), Samsung Electronics (SSNLF.PK), and Amazon (NASDAQ:AMZN),among others could take advantage of BlackBerry's patents and network. Private equity firms like Bain Capital LLC and KKR & Co. (NYSE:KKR) are also interested, sources told the publication.
In fact, BlackBerry's patents may be all it has left to offer a potential buyer, according to a report from All Things D. BlackBerry's operating system has failed to catch on, its new devices haven't been able to compete with the iPhone or Android phones, and its formerly successful messaging service hardly has any users. An analyst who spoke to All Things D estimated that BlackBerry's patent portfolio could be worth between $2 and $3 billion, citing the $4.5 billion paid for Nokia's (NYSE:NOK) patents and the $12.5 billion Google paid to get Motorola's (NYSE:MSI) patents.
"This is probably the last big and current (wireless) portfolio available," Chris Marlett, CEO of MDB Capital Group told All Things D. "I don't expect any other wireless-focused portfolio this big will come up for sale again anytime soon, so there will be intense interest in this portfolio."
But for now, it looks as if any tech companies looking to get a hold of said portfolio will have to cozy up with Fairfax first.
Follow Jacqueline on Twitter @Jacqui_WSCS
Don't Miss: Here's More Evidence of the iPhone 5S Fingerprint Sensor.