Who Owns the iWatch Trademark?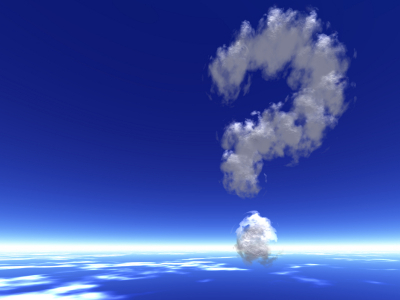 Rumors have been swirling about Apple's (NASDAQ:AAPL) so-called "iWatch" development ever since a Chinese supply chain source suggested that the Cupertino-based company was interested in a smartwatch. Despite the lack of hard evidence, the rumor mill has continued to churn away, especially since multiple reports have recently emerged about Apple filing for ownership of the "iWatch" trademark in various countries.
Several days ago, Macworld reported that Apple filed for the "iWatch" trademark in Mexico and Taiwan in a category for computer products. Earlier this week, Bloomberg reported that Apple applied for the "iWatch" trademark name in Japan. That report also noted that the trademark was filed in a category "for products such as a handheld computer or watch." Last month the Russian-language site, izvestia.ru, reported that Apple filed an application for the "iWatch" trademark in Russia.
Although Apple has been able to easily trademark the "iWatch" name around the globe, it may soon encounter some trademark problems in its own backyard. The New York Post reports that a company called OMG Electronics already owns the "iWatch" name in the U.S.
Not only does the Fresno-based company own the "iWatch" name, it appears to be making moves to use the name for its own smartwatch device. OMG has even started soliciting funds for its product through the crowdfunding site Indiegogo. However, as of this writing, the company has only managed to raise $1,434 towards its $100,000 goal.
The U.S. isn't the only market where Apple may have to fight for the iWatch name. Macworld also reports that a company called Probendi Inc. has held the "Community trademark" on the "iWatch" name in Europe since 2008. "Community trademark" means that the trademark is valid throughout the entire European Community. However, Macworld notes that this trademark may fall under a different category than Apple's potential smartwatch device since Probendi's trademark is for an app "that sends real-time audio, video and location data to the Critical Governance platform."
Since Apple has never officially confirmed that it has plans to use the "iWatch" name on any product, it may not be concerned about these companies' trademarks. However, Apple has a history of buying the names of trademarks that it really wants. Last year Apple paid $60 million to a Chinese company for the rights to the iPad trademark in China.
Here's how Apple closed out the week on Friday.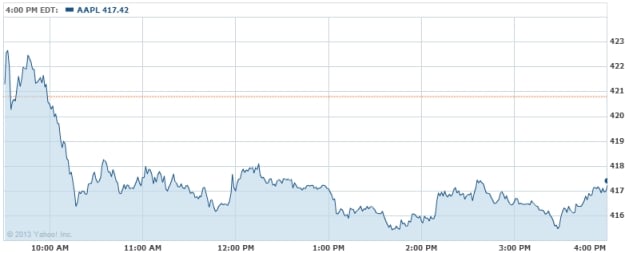 Follow Nathanael on Twitter (@ArnoldEtan_WSCS)