Who's At Fault, Apple Or Tax Codes?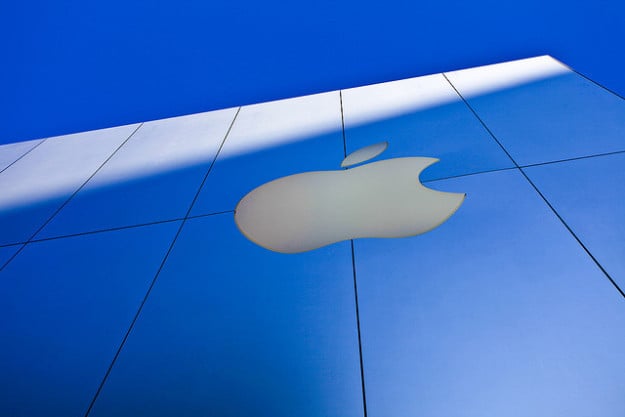 Apple (NASDAQ:AAPL) joins Starbucks (NASDAQ:SBUX) in paying no taxes in the U.K. for fiscal year 2012, according to a report by The Financial Times. The company hauled in a profit of 68 million pounds in the U.K., while deducting approximately 27.7 million pounds.
In Europe, the company made around $36 billion in revenue, claiming $15 billion of that as operating revenue. Its total European and U.K. operations account for more than 10 percent of total sales. Starbucks is facing similar struggles after Reuters found that the company told investors of its profitability while reporting consistent losses to the government there.
Starbucks lost $46 million operating in the U.K., which is slightly better than it fared last year, as it had a 4 percent rise in turnover.
While the company cited challenging economic conditions and a competitive U.K. market, the royalty for the use of the Starbucks brand also accounted for a loss of 26 million pounds. This money is paid to an affiliate in the Netherlands, a country where Starbucks was able to negotiate a low tax rate. Apple has a similar arrangement with Ireland, where it funnels sales from its Spanish operations through the Irish subsidiary it owns.
Such behavior has some questioning these corporate practices, and Apple chief executive Tim Cook was asked to testify before Congress earlier this year to defend his company. "We pay all of the taxes we owe, every single dollar. We not only comply with the laws, but we comply with the spirit of the laws," he said.
The spirit of the law is something that is becoming discussed as well, as increasingly bureaucratic and cumbersome tax codes have companies and law makers alike pushing for simplicity. Michigan Republican Dave Camp has taken it upon himself to change the tax code to a more amenable form.
"There isn't a person I come into contact with back home — or anyone in this country frankly — who does not fear the I.R.S.," Camp said last month, "They fear getting something wrong on their tax filings. And they fear the I.R.S.'s ability to audit them and wreak havoc in their lives." And even though large companies, including Apple, are able to shield themselves sometimes by taking advantage of the tax code, Cook still told Congress that the U.S. code needs a "dramatic simplification."
While the public may support tax reform, at least one consultant is telling clients it's still a ways off. According to Stan Collender, a budget expert at Qorvis Communications, a Washington consulting firm, "Everyone hates the IRS and corporations not paying taxes. That may gin up a little bit of the intensity level. But I don't think it changes the politics of this at all. I'm still telling clients that tax reform is still three years away."
Don't Miss: Does Siri Have a Brighter Rival Coming Soon?