Who's Right: Apple Schadenfreudes or Apple Lovers?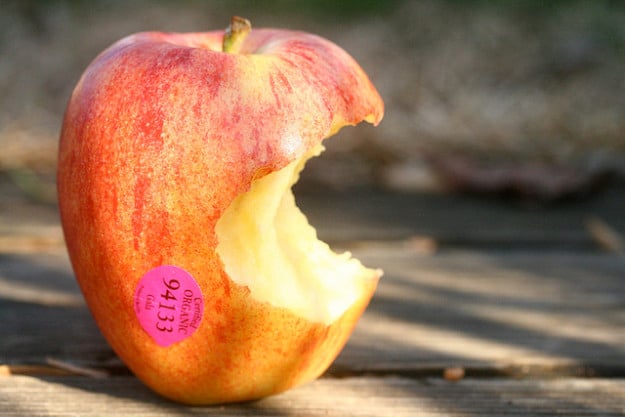 With Apple Inc.'s (NASDAQ:AAPL) stock price down 22 percent this year to date and down 40 percent since hitting its all-time high of $705.07 in September, investors are facing an important question: Is it game over for the iPhone maker or does the company have room to grow?
Fortune Magazine's 2013 compilation of the 500 most profitable companies in the world put this Apple conundrum firmly in the spotlight.  According to the magazine's list, Apple is the second most profitable company in the world after Exxon Mobil (NYSE:XOM), and it jumped from 55th to 19th place in terms of revenue. The problem is that this year's list is based on last year's results, and Apple's fiscal year ended in September 2012, just before the company's share price begin its nine-month plunge from more than $700 to less than $400.
As a pair of essays written by Fortune's Adam Lashinsky show, there is enough evidence to support both the bull and bear case for Apple. Through this tactic, Lashinsky, the author of Inside Apple, is able to capture the uncertainty of Apple's current trajectory.
"Watching Apple stumble," begins the bear case, "is a little like witnessing a just-over-the-hill prizefighter wobbling on his feet or a once-eloquent orator stammering for the right word. But there's no question: Apple has lost a step since the death of Steve Jobs. That this observation is as inevitable as the effects of gravity doesn't make it any less shocking or lamentable."
For Lashinsky, the trouble began three years ago, after Apple released its last breakthrough product, the iPad. Since then, problems have mounted. "The latest version of its mobile software reminds design critics more of the edgier features of Google's (NASDAQ:GOOG) Android or Microsoft's (NASDAQ:MSFT) Windows Phone than anything associated with Apple's penchant for leapfrogging-the-competition boldness," he wrote. "Apple's management is defensive, its people are less committed, and its competitors are resurgent. Apple's ferocious profit growth has stalled, and investors have lost faith in its ability to restart that engine."
The culmination of Apple's fall is its deflated stock price. But to Lashinsky that is merely a symptom, not the disease: "No, the real problem with Apple is that this company, long the arbiter of cool, the corporate trendsetter on all matters from design to marketing to operational excellence, has gone from being insanely great to merely great."
With that being said, there is almost an equally strong argument for the bull case. "The conventional wisdom in the media, on Wall Street, and by lovers of schadenfreude everywhere is that dull normality will weigh down Apple in the years to come," wrote Lashinsky. But, "just because Apple hasn't indicated its road map or offered concrete examples of of its upcoming breakthrough ideas doesn't mean it doesn't intend to surprise and delight its customers again, the way it has so many times before."
This side of the debate rests on the assumption that claims of Apple's detractors are a bit alarmist in nature. "Apple has a long way to go before it can be counted out. Look closely at what little Apple has revealed about its secretive plans for the future, and you'll see a still-dominant, still-innovative company that is intelligently regrouping for fresh battles that didn't exist when Jobs was around," he wrote. "In its corporate DNA, Apple is a go-for-broke company, an astounding attribute given its size. The opportunities for reinvention at Apple are many, and to underestimate the abilities or the imagination of the crew Jobs left behind would be foolish."
Still, Lashinsky came down firmly on one side of the debate. "The preponderance of the evidence, common sense, and gut instinct," he said in a third essay, The Verdict, "all suggest that the Apple-has-peaked argument is the stronger of the two."
Follow Meghan on Twitter @MFoley_WSCS