Who's Trying to Steal Apple's iPhone 5S Thunder?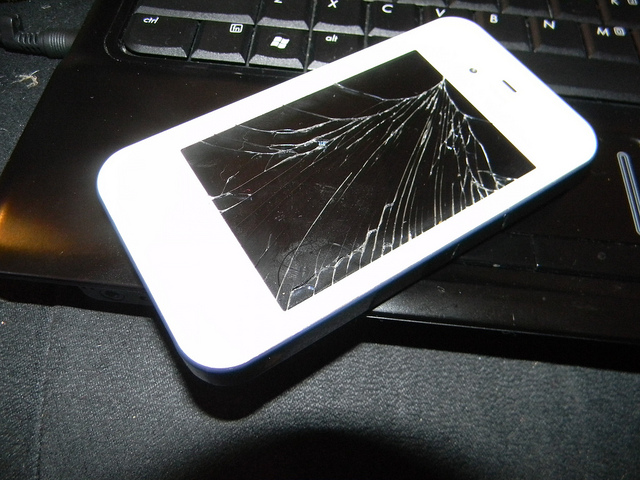 It's been awhile since Apple (NASDAQ:AAPL) has unveiled any new products, and hype for its iPhone 5S has reached a fever pitch — techies are obsessing over every tiny leak and rumor related to the new smartphone. But Apple's competition is looking to steal some of the spotlight away from the new iPhone. The iPhone 5S is set to be launched on September 10, and Apple rivals Sony (NYSE:SNE) and Samsung (SSNLF.PK) are preparing to unveil their own new products before the new iPhone's release, according to a report from Bloomberg.
Both Sony and Samsung are planning big product launches for September 4 — less than a week before Apple's rumored iPhone 5S release. According to Bloomberg, Samsung has beaten Apple and other tech companies to the smart watch market.
Samsung's smart watch, called the Galaxy Gear, will be able to function like a smartphone with the ability to take calls, answer emails, and browse the Web. Sony is releasing its updated Xperia smartphone, which will have improved imagery sensors similar to the ones in Sony cameras and TVs. As for Apple, it's thought that in addition to the iPhone 5S, a new version of the iPad and a cheaper iPhone designed to appeal to emerging markets called the iPhone 5C will also be unveiled on September 10.
While Apple is still the world's most valuable tech company, last year Samsung surpassed Apple in smartphone sales. Samsung is looking to keep that momentum going by beating everyone into the smart watch market. But part of Samsung's success has come from emerging markets, and if Apple has created a cheaper iPhone device, then it could begin eating away at Samsung's dominance in that area.
Sony is not yet a major player in the smartphone market, but its Xperia phone will have a big advantage through a recent deal Sony inked with Viacom (NYSE:VIA), which gives Sony a lead in the race to land TV streaming deals. The agreement allows Sony to stream Viacom content, which includes programming from Comedy Central and MTV, through Sony's TVs, tablets, and the PlayStation gaming console. Sony's new phone would also have the ability to stream that programming.
Between Sony and Samsung, Apple has some competition that can't be ignored, despite Apple-enthusiasts' fierce loyalty to the brand. All three of the launches are scheduled to take place during the IFA Consumer Electronics Conference in Berlin, which takes place September 6-11.
Here's how Apple traded on Tuesday: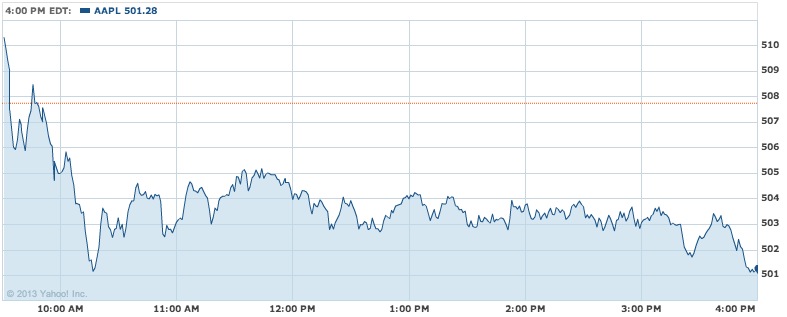 Follow Jacqueline on Twitter @Jacqui_WSCS